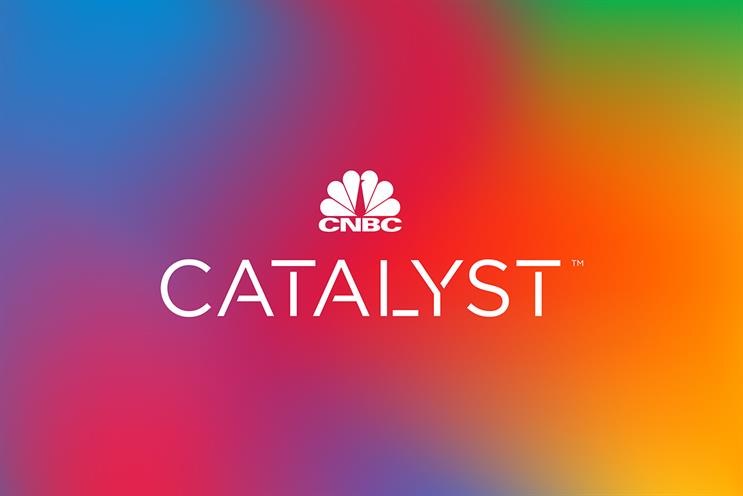 Max Raven, the senior vice-president of CNBC, said the shake-up will "aggressively re-assert" the value of its niche, premium audience of global business leaders and investors as the broadcaster competes with rivals such as Bloomberg.
He said CNBC Catalyst will work more closely with brands and media agencies because it will offer a wider range of marketing services under one roof as it has beefed up in areas such as data and insight.
"We realised we needed to do things differently," said Raven, who explained clients want more marketing options but also less complexity.
"The point of difference we've got is this really exclusive audience – the world's most powerful business leaders and investors," Raven added. "Our clients say to us, 'we want to influence them, we want to interact with them, we want to shake their hands, we want to be so much smarter with our media planning.'"
He described how he wants CNBC Catalyst to move from a one-way sales dialogue to a role more akin to "consulting with our clients about how to reach this audience" by offering a "menu of services", dubbed ABCDE. This refers to audience buying and planning, brand consultancy, content creation, data and insight, and events and experiences.
Raven said he had studied CNBC's competitors, which have been investing a lot "around content creation – native, sponsored content, or whatever", but felt their focus was too narrow, although CNBC has a content creation "studio" of its own with a team of nearly 20 people in London and Singapore. "That's just a part of what we should be doing for clients."
He has been more impressed with youth culture brand Vice Media and its in-house agency, Virtue, which is more than just "a sales house – there's a much smarter presentation and suite of products that they're offering their clients."
Raven admitted that CNBC's financial audience was always going to look niche to most media agencies but he described it as "mass niche" because of its global reach with senior executives.
"Just like Vice says, 'we know 16 to 24s,' we say we know our audience. We're aggressively reasserting who we are."
He said the channel was targeting five core categories of advertiser: finance and banking; technology, media and telecoms; luxury, travel and tourism; government and economic development; and energy.
CNBC handles its own ad sales in the UK, rather than outsourcing them to Sky, and in most other countries.
About 70 to 80 per cent of CNBC's deals with clients involve an element of content creation, including video and digital content and even making TV ads.
Spot advertising still matters. While general news TV channels "build their reach with breaking news, CNBC builds its reach in a different way", he said, claiming viewers tune in for extended periods.
"We have some of the longest engagement rates I've seen [in the media industry]. People stay with us a really long time on digital and on TV. People watch the ad breaks – they aren't time-shifting."