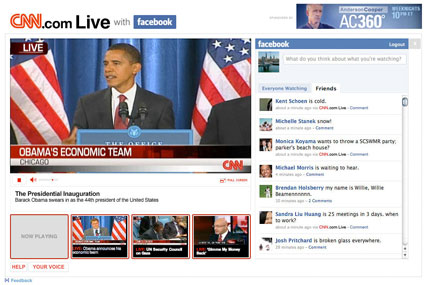 On Inauguration day, 20 January, users of CNN.com and Facebook will be able to connect and engage with each other while watching the events of the day on live video news servicel CNN.com Live.

Users will be able to update their own Facebook status directly from the CNN.com Live player and also view updates from their friends and other Facebook users on CNN.com Live.

On Facebook, the status updates for those using CNN.com Live will be published in their News Feed with hyperlinked tags that read "via CNN.com Live", so users' friends on Facebook can click the tag and join the CNN.com Live/Facebook experience.