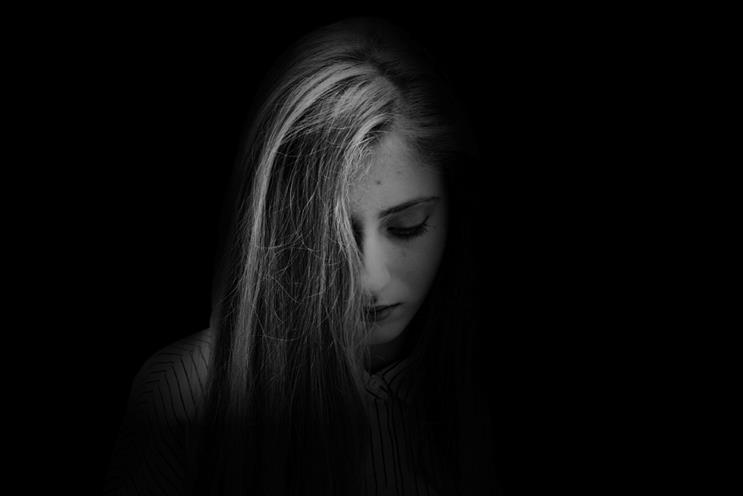 Co-op is launching a campaign to raise awareness of modern slavery and to highlight its Bright Future initiative, which offers employment to modern-slavery survivors.
Designed to coincide with Anti-Slavery Day this week, the full-page monochrome press ad explains how "the victims of modern slavery are coerced, trapped and exploited but we're working hard to offer them a Bright Future… At the Co-op we believe that through co-operation we can tackle injustice together."
The lettering in the ad starts out as grey on a black background. It gets gradually lighter in tone until it reaches the words "Bright Future", which are printed in brilliant white.
Co-op teamed up with charity City Hearts last year to create the scheme. To date, 15 UK businesses and 20 charities have agreed to take part.
The project offers victims a four-week paid work placement, which leads to a "non-competitive" interview. If a candidate is successful, they are offered a permanent job within the host business. So far, 50 people have been given full-time employment and Co-op expects a further 300 placements will be awarded by 2020.
Helen Carroll, director of the Co-op brand, said: "Our research shows that one in five remains totally unaware of modern slavery and the impact it is having in towns, cities and even rural areas across the UK at this very moment.
"That is why, together with City Hearts, we devised the Bright Future programme, which gives victims a chance to rebuild their lives. However, we believe that by harnessing the power of the Co-op brand we can also help to raise awareness of this heinous crime."
The execution, which is appearing in the Daily Mail, was created by Co-op's in-house studio, while media planning and buying was handled by Hearts & Science.