Co-op "Co-op26" by Lucky Generals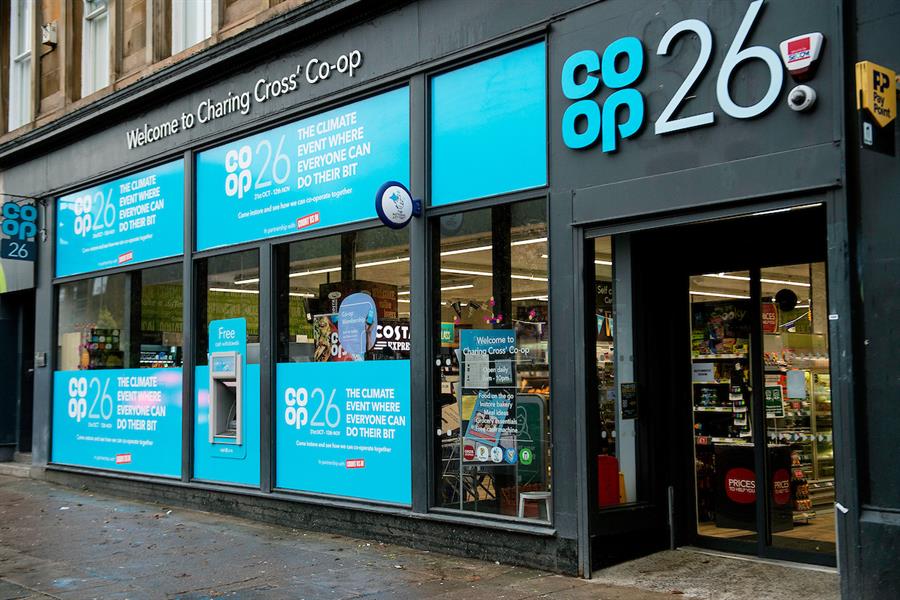 Co-op has launched a national store and funeral home campaign encouraging people to ask how they can impact climate change at a community level.
Also promoting the group's Count on Us climate change pledge, the work by Lucky Generals sees six flagship Co-op stores across the UK 'rebranded' to "Co-op26" in a nod to the Glasgow summit that starts at the end of October.
All of Co-op's 2,600 food stores and 830 funeral care homes will communicate the same in-store messaging.