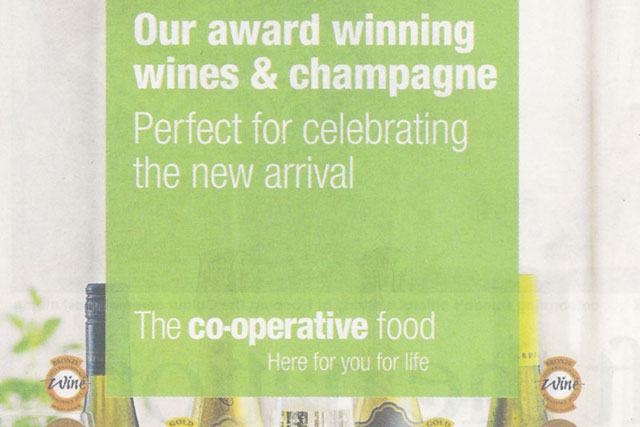 The ads, created by Mood Media, were made in advance and distributed to 290 stations across the UK. Staff at the stations went back in to their offices last night when the news broke, to ensure the copy would be ready to go at 6am today.
The radio industry approached the Co-op and its media agency Rocket in advance to suggest the food retailer advertise across the commercial radio industry, by buying spots next to the morning news bulletins.
Global Radio sells spots next to the news on the hour in the mornings, Newslink, on behalf of the majority of stations, allowing brands to buy a national campaign across stations such as Bauer's Magic 105.4 in London and Global's Capital Yorkshire.
According to a spokeswoman for the Radio Advertising Bureau, over the course of this morning, the Co-op Foods copy will have been heard by more than 10 million people right next to news reports featuring the birth of the royal baby.
The Co-op was one of many brands to run tactical press ads on following the birth.