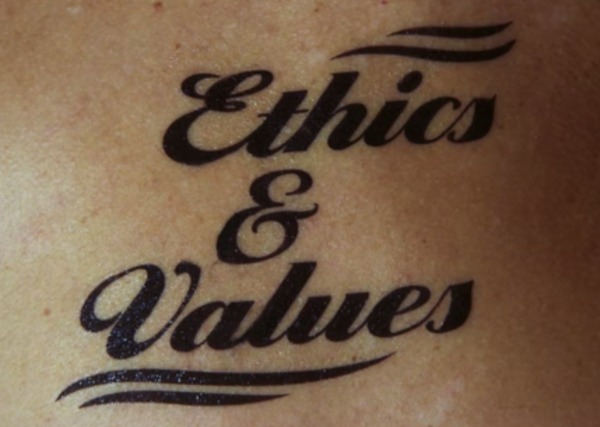 The bank, which has endured a battering over its serious financial problems and a drugs sting involving its former chairman Paul Flowers, has created the £5.5m brand campaign to demonstrate how seriously it takes its ethical values.
The TV ad, part of a campaign called 'For All The Right Reasons' led by Arc London, features a man saying "we've refused over £1 billion from organisations that don't meet our ethical standards" before brandishing himself with a tattoo that reads, "Ethics and Values".
The campaign will be supported by digital, radio, cinema and press.
Niall Booker, chief executive of the Co-operative Bank said: "The advertising campaign is the start of reinvesting in the brand and what makes us different.
"These values and ethics are about how we run our business and go back to our heritage of hard-hitting campaigns on issues where a bank can make a difference in the world.
"It also shows our commitment to the values and ethics that remain key to why customers choose to bank with us. We want to say to both existing and potential customers. 'If you want an ethical bank then we still remain the bank of choice'."
The Co-operative Bank has been through a traumatic period in which it failed in its attempt to acquire 632 high-street branches from Lloyds Banking Group, had to be rescued after the discovery of a £1.5bn "black hole" in its balance sheet, and had to endure lurid accusations about former chairman Paul Flowers.
In April, Co-operative Group chief executive Euan Sutherland also resigned from his post with immediate effect, describing the troubled company as "ungovernable".