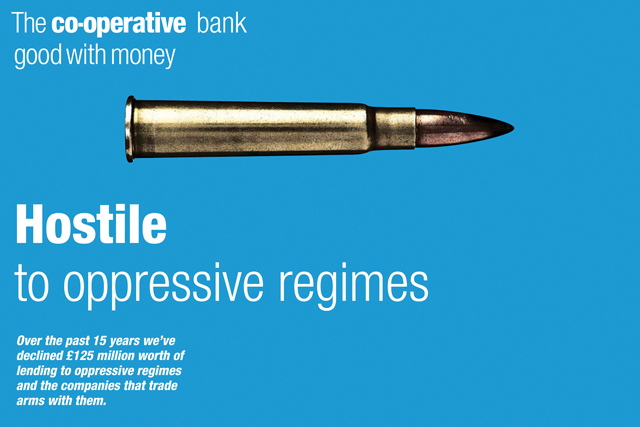 It is expected to rubber-stamp an agreement to triple the size of its banking operation this week, with Lloyds compelled to divest branches under EU competition rules. The deal is set to be completed in late 2013.
The bank's marketing team is led by director for brand and customer experience Louise Fowler, a former British Airways, Barclays and Britannia Building Society marketer.
A Co-operative Bank spokesman confirmed that the size and capability of its marketing department is something it would 'look at', in the event of the Lloyds deal going through.
The brand operates under a policy which dictates that it will lend only to customers that comply with its 'ethical' criteria, with, for example, firms that deal in arms are excluded.
In 2009, Co-operative Financial Services merged with Britannia Building Society, creating a business with 12,000 employees and 300 branches.
Follow @alex_brownsell