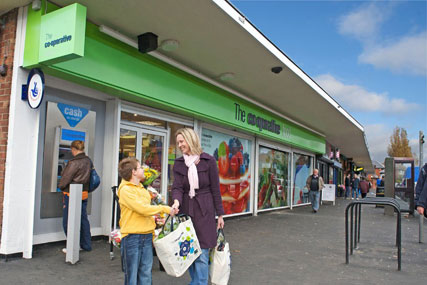 The Co-operative group, which owns Co-operative Bank and Co-operative supermarkets, has changed its stance since yesterday, when it said it had no plans to withdraw its advertising.
Likewise, Virgin Holidays said "in light of emerging developments" it had decided to withdraw ads from this weekend's edition.
In a statement The Co-operative said: "The Co-operative Group has taken the decision to suspend temporarily any further advertising and promotional activity with the News of the World until the outcome of the investigation is known.
"The Group is a consumer-owned business which adheres to strong ethical standards. These allegations have been met with revulsion by the vast majority of members who have contacted us.
"We would urge everyone involved to bring this matter to a speedy conclusion for the sake of all those who are affected by these events."
A statement from Virgin Holidays said: "We reviewed our plans yesterday in the light of emerging developments and decided to withdraw the very limited number of classified adverts we had booked for several of the Virgin Holidays brands for this Sunday.
"We are continuing to monitor the situation on a week by week basis and as this an ongoing investigation we cannot comment further."
The phone-hacking scandal will be debated in the House of Commons this afternoon in a hastily agreed session.