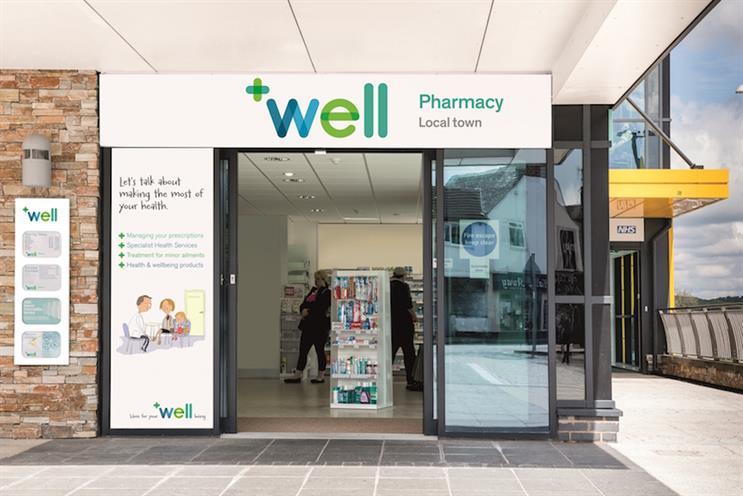 The change was occasioned by the Co-operative Group's sale of its Co-operative Pharmacy business, which has existed since 1945, last autumn.
The Co-op Pharmacy marketing team was informed in the business would be sold and a new brand was needed in spring 2014, according to head of marketing Andrea Smith.
Smith told Marketing that Well was "the resounding winner" in research with customers and staff of three or four shortlisted choices for the new brand.
"We wanted a name that would capture our vision and values: caring, warm and approachable."
Smith, who has worked for the Co-operative Pharmacy for three years, is retaining her role under new owner Bestway, which has set itself the goal of increasing Well's annual revenues from £750m to £1bn by 2019 and plans to invest £200m over the period.
Well will aim to provide high quality pharmacy services to save customers visits to their GP, local hospital A&E, as well as helping them make healthy lifestyle changes.
The new brand will be accompanied by a strapline reading 'Here for your wellbeing' in a handwritten font and illustration-led creative for its in-store marketing and advertising.
Smith's 12-strong marketing team has been supported on branding work by specialist healthcare sector agency Langland, on research by Voodoo and on creative by McCann Manchester.