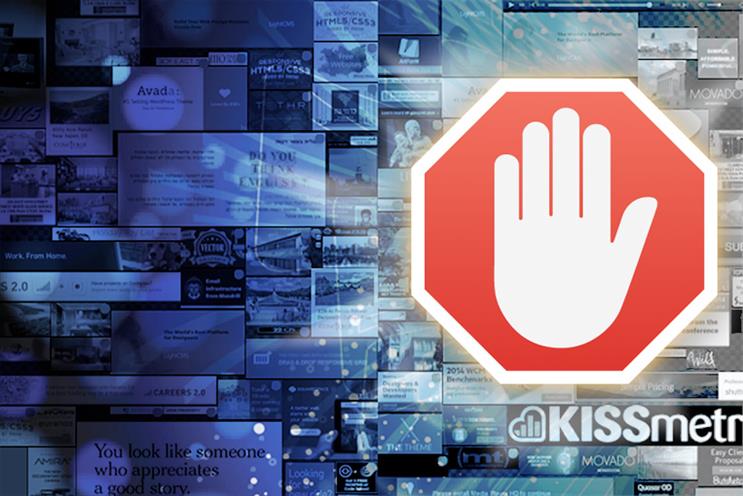 Some of the world's biggest media buyers, media owners and brands have published voluntary advertising standards to combat the continued rise of online ad-blocking.
The Coalition for Better Ads was launched at last year's Dmecxo event in Germany. Members include Google, Facebook, Procter & Gamble, Unilever, Group M and the Interactive Advertising Bureau.
Today it released initial Better Ads Standards for desktop and mobile, based on research involving more than 25,000 consumers in Europe and North America.
The study identified pop-up ads and auto-playing video ads with sound among six desktop web ad experiences and 12 mobile web ad experiences that fell below a "consumer acceptability" threshold.
As part of the Coalition's research, consumers were asked to read articles on dummy web pages and then rate the different ad experiences they received. Ratings identified sub-par desktop ads as: pop-up ads; auto-play video ads with sound; prestitial ads with countdown; and large sticky ads.
Meanwhile, the following mobile web ads fell below the initial "better ads standard": pop-up ads; prestitial ads; ads with density greater than 30%; flashing animated ads; auto-play video ads with sound; poststitial ads with countdown; full-screen scroll-over ads; and large sticky ads.
Keith Weed, chief marketing officer for Unilever, said: "As an industry we have a responsibility to find better ways of making great advertising and content that really engages people. It's in everyone's interest. Better advertising leads to a better experience for the viewer and more effective advertising for brand.
"The work of the Coalition to identify consumer preferences around ad formats will be a highly useful and insightful tool for the brand builders, advertisers and advertising agencies who are working to improve the quality of advertising for the viewer while driving effectiveness and efficiencies for the brand."