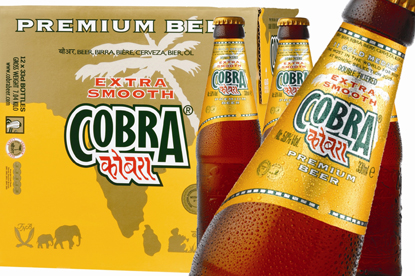 Agencies affected are Joshua, which handles its advertising, Poke, its digital agency, and Initials, its direct marketing agency.
Last week, the brewer launched the Cobra Beer Partnership, a dedicated business unit set up after Coors acquired a majority stake in the business following its fall into administration earlier in the year.
Kevin Wallace, its brand director, said that the partnership planned to invest £10 million in supporting the brand.
He also said that Cobra would return to focusing on its ethnic food heartland by sponsoring National Curry Week from 22 to 28 November.