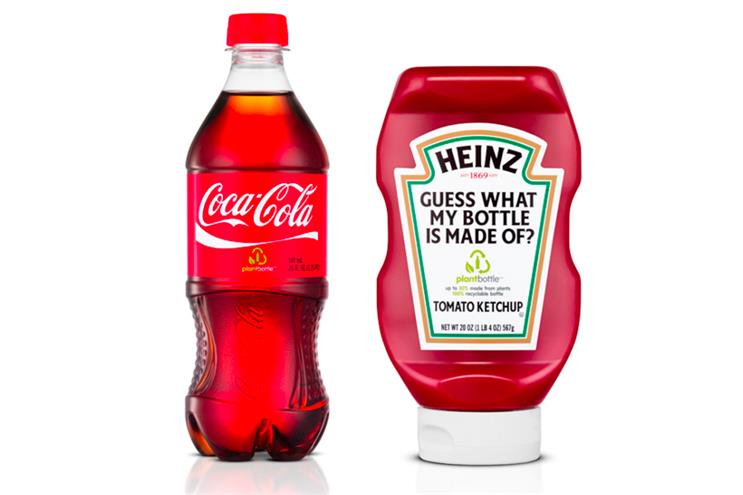 A study of 1,500 UK consumers explored the influence of packaging and branding on everyday shoppers and found that one in six thought the Coke bottle was the most identifiable in terms of packaging, and was just as recognisable without its logo or the product itself.
The research, commissioned by events organisers Easyfairs, found FMCG brands dominated the top ten, with the Toblerone triangular bar finishing as a close runner-up.
Marmite's jar came in third place as the most-recognised product packaging.
Meanwhile beauty brands, such as the Tiffany Box, Chanel No.5 bottle and the Jo Malone Box narrowly missed out on the top ten.
| Rank | Brand packaging |
| --- | --- |
| 1 | Coca-Cola Bottle |
| 2 | Toblerone Triangle |
| 3 | Marmite Jar |
| 4 | Pringles Tube |
| 5 | KFC Bucket |
| 6 | Heinz Ketchup Bottle |
| 7 | Fairy Liquid Bottle |
| 8 | Apple's iPhone Box |
| 9 | Walkers Crisp Packet |
| 10 | Amazon Box |
One in five Millennials chose the Coke bottle as the most recognisable pack product, while the tin of Pringles, housed in their iconic cylinder tube, was the Millennial's second favourite.
Alex Center, design cirector at The Coca-Cola Company, said: "Packaging has always been at the core of the Coca-Cola brand. Our bottle is our most visible and most valuable asset. While ads on TV, online or billboards will always be important, nothing beats the feeling of a cold Coca-Cola bottle in your hand. That is the ultimate experience design."