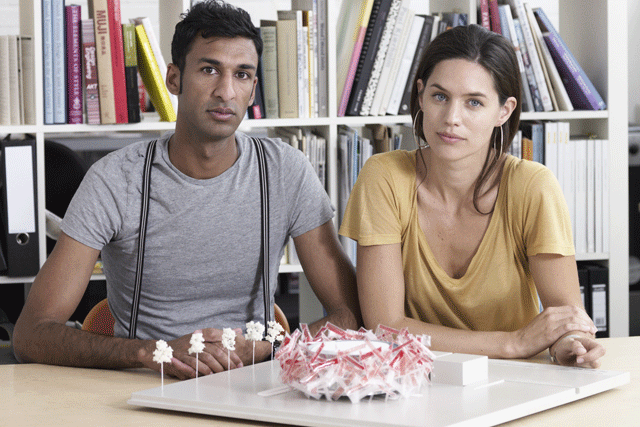 The pavilion is part of Coca-Cola's 'Future Flames' campaign, which champions young people's roles in their local communities, while also feeding into Coca-Cola's Olympic campaign featuring Mark Ronson.
It will be called The Coca-Cola Beatbox and the building itself is intended to double up as a musical instrument, fitting in with the brand's 'Move to the beat' campaign, which features a song by Ronson created through recording the sounds of Olympic athletes while they are training.
People will be able to "play" the pavilion and create their own music, as a way of engaging with the campaign and the brand. It has been designed to deliver a "lasting legacy", but it is not clear how long the pavilion will stand in the Olympic Park after the event.
A Coca-Cola spokesman said: "After London 2012, Coca-Cola are exploring legacy elements of The Coca-Cola Beatbox that will allow this pavilion to live beyond the Games itself. We hope to be able to share this with you in due course."
The pavilion has been designed by young architects Asif Khan and Pernilla Ohrstedt,
Maxine Chapman, director of showcasing, London 2012 Olympic and Paralympic Project Team at the Coca-Cola Company, said: "With the eyes of over four billion people on London next year, we want to use our long-standing association with the Olympic Movement to shine a spotlight on Britain's brightest stars and inspire young people to pursue their passions.
"Pernilla and Asif impressed us with their creativity, technical skills and vision. I'm delighted that we're able to give them such a fantastic opportunity to showcase their talents and passions on the world's stage.
"I have no doubt that every visitor to the park will be inspired by their innovative and ground-breaking design, both during and beyond London 2012."
Follow Loulla-Mae Eleftheriou-Smith on Twitter @LoullaMae_ES