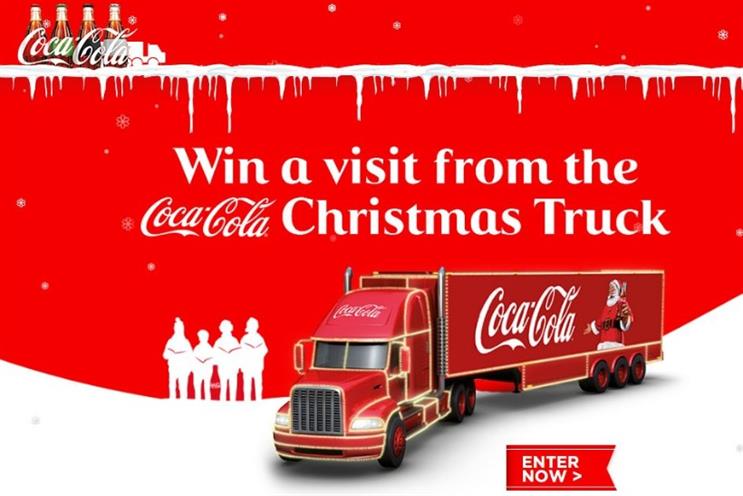 While John Lewis now dominates the press for its highly anticipated Christmas campaigns, Coca-Cola's 'Holidays Are coming' was arguably the first ad to have the 'Super Bowl' effect on the holiday period, as its release signifies the approach of the festive season.
The campaign is celebrating its 20th year and is taking the famous festive trucks that feature in the TV ad on a nationwide tour, stopping at 46 different UK destinations.
To differentiate from other years, Coca-Cola is this time launching a competition in which someone can win a personal visit from a truck and hamper prizes.
Coca-Cola is also launching a set of special edition 'Bow' bottles whose labels can be turned into a Christmas decoration.
Bobby Brittain, marketing director for Coca-Cola Great Britain said: "We're delighted to be marking 20 years of 'Holidays are Coming' on UK screens and take the Coca-Cola Christmas truck tour to as many towns as possible in the run up to Christmas.
"By launching a competition for a member of the public to win a personal visit from the Coca-Cola Christmas truck and making a further 46 stops across the UK, we're looking forward to being able to give a little happiness to as many people across the country as possible."