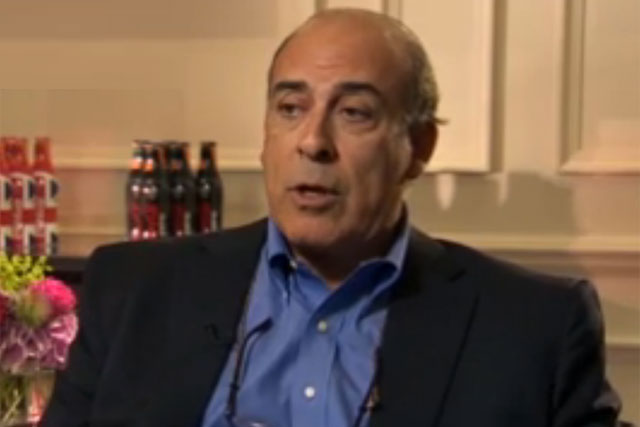 Kent was interviewed by CNN amid controversy over empty seats spotted during the first Saturday and Sunday of the Games, of which Coca-Cola is a worldwide sponsor.
Sponsors were initially blamed for not using their allocation, after Jeremy Hunt, culture secretary, said he "thought" some seats belonged to them.
Kent told CNN's Richard Quest that the company had a "very, very high usage of tickets" and had given tickets to young people in Britain as well as customers and partners.
He said: "We not only have brought a great number of partners and customers but also we have worked with youth in Britain and given opportunities for those tickets to be used by people that are termed as Future Flames, young consumers, youth - from the street games that we also support for the under-privileged, bringing sport to under-privileged youth.
"So we have a very, very high usage of tickets from all the tickets that have been allocated to us as a partner of the Olympic Games."
Kent stopped short of criticising other sponsors, saying he was unsure the empty seats seen are "solely" the responsibility of sponsors and partners of the IOC and "perhaps there may be other reasons that I would not know about".
**Marketing editorial: Empty seats? Look beyond the brands to the bums of the 'Olympic family'**
When Quest probed him about the difficulty of putting a "dollar value" on what Coca-Cola gets out of its Games sponsorship, Kent said it was "wrong" to quantify everything produced through marketing and branding, stating that the company is instead focused on creating "positive moments and emotions".
He said: "We can count the amount of mentions, amount of positive, basically, relationships that are generated with our brands, we can count those.
"But I think it is wrong to quantify everything in the world of marketing and in the world of branding.
"What you do is you absolutely must ensure that you still create those positive moments and emotions with consumers through platforms like the Olympics, through platforms like the Fifa World Cup."
Kent said Coca-Cola's sponsorship of the Games is not a "typical" commercial partnership, instead calling the deal a long partnership stemming from 1928, stating that the Games values of enthusiasm, fair play and bringing communities from across the world together align with the company's own values.