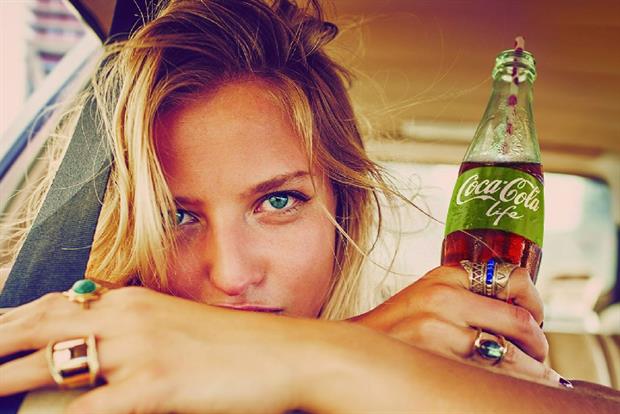 Coke Life, which was launched in the UK in September 2014, is sweetened with a mix of sugar and stevia plant extract and the recipe has been changed to include a greater level of the latter.

A 330ml can of Coke Life will now contain 76 calories and 19 grams of sugar.

Jon Woods, general manager of Coca-Cola Great Britain, said: "I'm delighted that through extensive research and development we've been able to reduce the sugar and calorie content even further without compromising the great taste of Coca-Cola Life. We've had a really positive reaction from consumers since we launched."

Sales of Coke Life have fallen from a peak of £4.2m in the month after its launch to as low as £1m in November 2015, according to IRI data, but the company said it was seeing strength in repeat purchases by loyal customers.


With the company setting itself a target for low and no sugar drinks to account for 50% of sales by 2020, it has previously attempted to address weak Coke Zero sales by redesigning the can.
UK marketing chief Bobby Brittain said last March that 50% of consumers did not realise Coke Zero did not contain sugar. It is possible there is similar confusion with Coke Life.

However, last week Brittain predicted Coke Life will be boosted by the new 'one brand' strategy, in which all variants of Coke will appear in the same ads for the first time.

Brittain said: "You get a first year, not as a freebie exactly, but where everybody is going to try it. It's your difficult second year which is the real challenge.

"We're now introducing the 'one brand' strategy, which Coke Life will benefit disproportionately from. It's the smallest of the variants and will therefore get the most energy. Increasing its footprint is the inevitable consequence of this strategy."

Coke's changes come as it emerged Kellogg is planning to strip an unspecified amount of sugar out of Frosties and Coco Pops.

The Grocer claimed Kellogg's intention is to remove 723 tonnes of sugar from its portfolio this year.