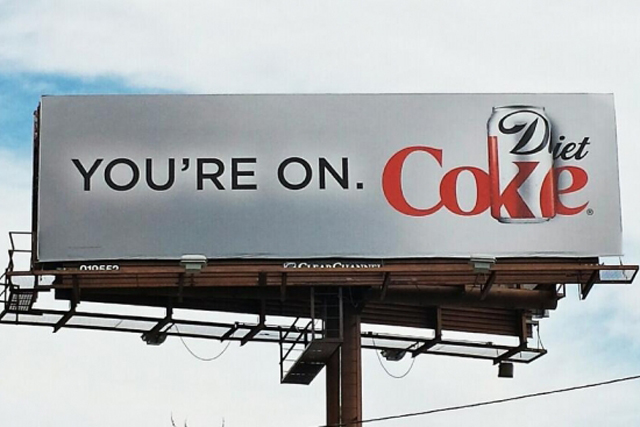 The problem lies with the layout of the words "You're on" and "Coke", which appear to make a single statement. The line, devised by agency Droga5, also suffers from the fact that the word "Diet" is obscured, thanks to its smaller lettering and raised typography.
A bus shelter version of the ad features preamble copy that to the cynical eye could be construed to reinforce the ad's unintended message. It reads: "You move to New York, with the clothes on you back, the cash in your pocket and your eyes on the prize. You're on. Coke."
The campaign has sparked much comment in the trade and consumer press and on social media including Twitter, with a selection of tweets compiled by blog Gothamist.
Coca-Cola responded with a statement to AdWeek, which said: "This advertising is one part of the new campaign for Diet Coke, which is called 'You're On.' It celebrates ambitious young achievers from all walks of life and reminds them that Diet Coke is there to support them in the moments when they are at their best.
"Every single day, young people around the world experience 'You're On' moments big and small. It could be a job interview or a national TV interview, a first date or a final exam, a presentation to your boss or a performance in front of thousands.
"The Diet Coke logo is the centerpiece of the ad campaign. Diet Coke in no way endorses or supports the use of any illegal substance."