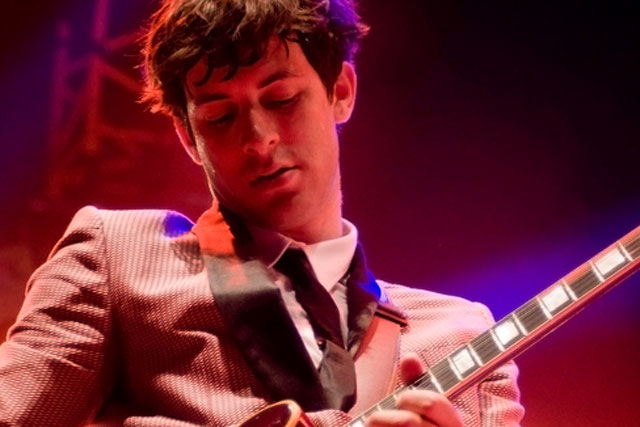 The campaign, created by Mother, hopes to engage teenagers and young people with the games by enlisting pop-producer and DJ Mark Ronson to create the ad's official soundtrack, which will "invite people to London".
It will run across TV, supported by mobile, in-store and digital activity.
Coke hopes the campaign will, if successful, be used beyond next year's games.
The campaign focuses on five little-known Olympic athletes: GB table tennis player Darius Knight; US hurdler David Oliver; Russian sprinter Kseniya Vdovina; Singapore archer Dayyan Jaffar and Mexican taekwondo martial artist Maria Espinoza.
Ronson's track, called "Move to the beat", takes recordings of the athletes playing their individual sports and features London artist Katy B on vocals.
The ad is expected to air in March or April next year in the UK and will be rolled out across international markets when the Games kick-off in London.
It will be pre-empted by the release of an hour-long documentary in February next year, which follows Ronson over a six-month period as he travels to each of the five athletes' home countries to record them.
James Eadie, head of Olympics, Coca-Cola GB, told Marketing that "London won the Games from the point of view as a legacy for youth and using music is a way of really delivering that, making the games relevant for youth across London and across GB."
Eadie said the impact of Coca-Cola's involvement with the Games would be "measured in years".
He said: "We can't measure success of being a host market of 2012, it's got to be the long-term impact on legacy, our standing in the community, the future flame campaign and how we're helping Locog land a legacy for youth across GB".
Sanjay Guha, marketing and Olympics director, Coca-Cola Northwest Europe and Nordics (NWEN), said the other "dimension" to the legacy of the campaign is the company's sustainability efforts.
He said: "All our packages are recyclable. Everything consumed on the Olympic park will be converted into bottles, and we will have about 80 million bottles created within six weeks of the Games."
Coca-Cola's recycling efforts, Guha said, have already begun in the UK, with the installation of more than 250 recycling bins in London, in which up to a tonne of recyclable materials are deposited each day.
Coca-Cola said the full details of the campaign will be released next year. It is aiming to build on its current Future Flames campaign, but would not comment on the creation of new or special edition products for the Olympics.
Follow Loulla-Mae Eleftheriou-Smith on Twitter @LoullaMae_ES