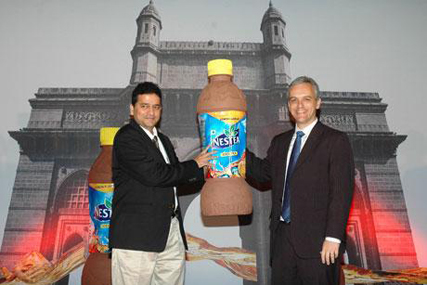 The product is being rolled out in phases and is first being made available to consumers through select channels and outlets in Mumbai. This will be followed by a pan India launch of the product next year.
In the initial phase, NESTEA will be available in lemon flavor in an 'on-the-go' 400 ml PET bottle, and will be priced at Rs 25. It is targeted at on-the-go young adults.
The company has drawn up an aggressive consumer activation campaign to market NESTEA. The marketing communication plan will include out-of-home media, radio and print advertising, road shows, extensive experiential sampling, presence in engaging touch points etc. Pickle Lintas will handle the brand campaign, which will be based around the tagline 'Lighten Up'.
According to Ricardo Fort, vice president, marketing, Coca-Cola India, "As a beverage company, our aim is to be able to offer a beverage for every lifestyle and occasion, which also aids long term, sustainable business growth. We are therefore constantly working on high-quality additions to our portfolio. Our entry into ready-to-drink Iced tea segment with the globally successful NESTEA now provides the consumers with a convenient on-the-go option which is in keeping with evolving consumer lifestyle."
Milind Pingle, region vice president, Hindustan Coca-Cola Beverages Private Limited, said, "The launch of ready-to-drink Iced tea NESTEA® complements our long term growth strategy of offering choice to consumers. Over the next 4 months, NESTEA would be retailed across 8,000 outlets in Mumbai, supported by strong consumer activation including extensive experiential and focused consumer communication. We expect this offering to catalyze the growth of the entire category thereby contributing to the growth of the overall packaged beverage market."
NESTEA is available globally in countries such as United States, Canada, Australia, Taiwan, Italy, Spain, Switzerland, Germany, China etc, and in various flavours. NESTEA® - the brand - is licensed to Beverage Partners Worldwide (BPW), a 50:50 Joint Venture between The Coca-Cola Company and Nestle S.A.