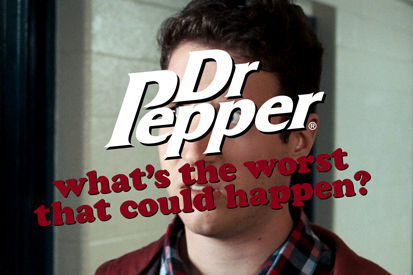 The two parties have, according to sources, "mutually agreed" to end their relationship after a social media campaign for Dr Pepper went awry.
The opt-in campaign resulted in a 14-year-old girl's status being hi-jacked and a reference to a pornographic movie inserted in its place.
The status update pretended the girl had watched a notorious video called '2 Girls 1 Cup' and said, "I watched '2 girls one cup' and felt hungry afterwards". The girl's mother said her daughter then searched for the movie after reading her status but was fortunately blocked by the child filter.
Lean Mean Fighting Machine landed the digital ad account for Coca-Cola's Coke Zero brand last week from Glue Isobar but will not work on any campaigns for the brand.
Coke said in a statement: "We have stopped all our ongoing work with Lean Mean Fighting Machine and have come to a mutual agreement to end our relationship with the agency".