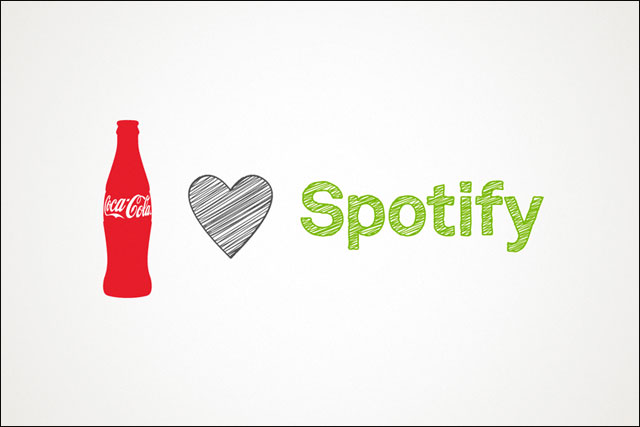 Spotify will be the official partner of the brand's music-themed global marketing campaign next year.
Under the terms of the agreement, Spotify will be the key technology for Coca-Cola Music's global activity. In return, Coca-Cola will integrate Spotify into its Facebook presence and timeline.
Coca-Cola will also partner with Spotify, which is already in 13 markets, as it launches its music service in new markets throughout 2012 and into 2013.
Joe Belliotti, director of global entertainment marketing at Coca-Cola, said: "We have long recognised the power of music to connect people around the world.
"As we step up our activation through Coca-Cola Music, we are excited by the innovative music technology platform created by Spotify and the opportunity to create a truly global music network. The potential for this partnership is limitless."