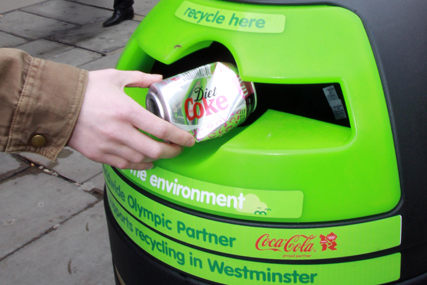 Perez will take up the role from 1 July and report directly to Alex Cummings, vice-president and chief administrative officer at Coke.
In her new role, she will be responsible for overseeing the creation of an integrated global strategy, managing all global partnerships and major sustainability projects, while setting "high-level goals and commitments".
Perez will head up a team to form the company's newly created office of sustainability, which will integrate Coca-Cola's current sustainability initiatives concerning water, climate protection, packaging, recycling and community.
The new division includes: John Reid, vice-president for corporate social responsibility; Charlotte Oades, global director for women's economic empowerment; Abby Rodgers, vice-president for sustainability strategy and communication; Jeff Seabright, vice-president for environment and water, and Lisa Manley, group director for corporate external affairs.
Perez joined the company in 1996 and has filled a number of high-profile marketing and sponsorship posts.
Muhtar Kent, chairman and chief executive officer, the Coca-Cola Company, said: "We have made significant progress with our sustainability initiatives, but our current approach needs focus and better integration to further accelerate our system sustainability agenda and meet our 2020 Vision goals."
Last month, Coca-Cola launched a 100% recyclable PlantBottle to coincide with Earth Month, distributed across its Dasani and Odwalla drinks brands in the US.