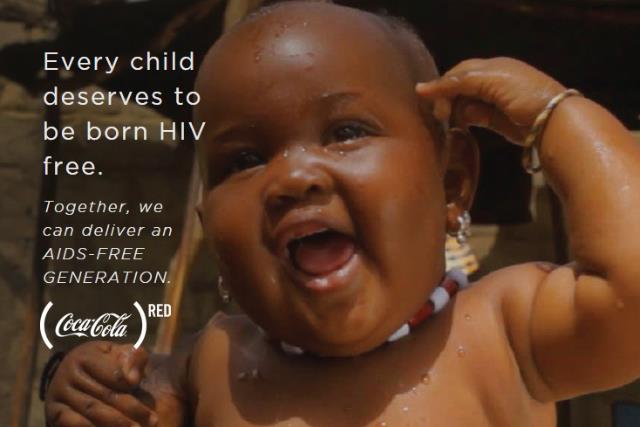 Coca-Cola has teamed up for the third year running with (Red), the HIV/Aids initiative set up by U2 frontman Bono and Bobby Shriver.
The campaign, called 'Sounds of an Aids-free Generation', is music-led, with different artists including Aloe Bacc, OneRepublic, Avicii and Wyclef Jean all releasing exclusive singles to raise funds.
The campaign's debut track is Queen's previously unheard 'Let Me in Your Heart Again', featuring Freddie Mercury's vocals and mixed by William Orbit.
One reason Coca-Cola is throwing its might behind this year's campaign is that 2013 was the first year since the virus was discovered in which more people were treated for HIV than newly infected.
Emmanuel Seuge, Coca-Cola's vice president for global alliances and ventures, said: "One of the primary goals behind the movement of this campaign is to use the power of music to rally the millennial generation in realising that an AIDS free world is within reach."
Coca-Cola is also offering fans the chance to win VIP experiences when they donate through an online fundraising platform, Omaze, such as a VIP tour of Queen's recording studio in Switzerland.
The campaign will run in more than 40 countries until World Aids Day on 1 December.
Read next