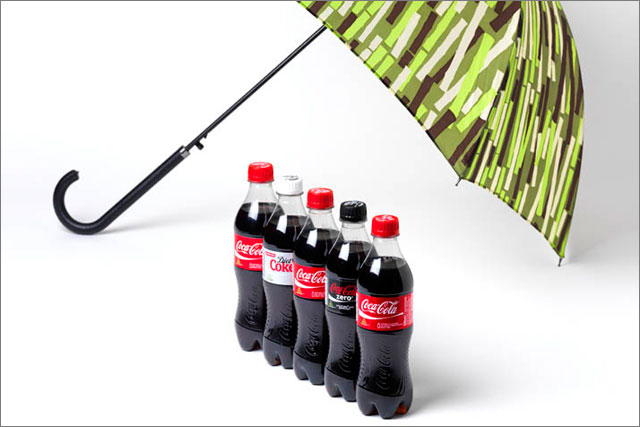 PlantBottle bottles are made from 22.5% of plant-based materials and up to 25% of recycled plastic.
The move comes as Coke comes under fire from environmentalists for using plastic bottles.
The bottles have already rolled out in the US and will carry a PlantBottle logo and on-pack messaging to explain the plastic bottles to consumers.
Additionally, print ads and advertorials are running to support the move to more environmentally-conscious bottling.
Coca-Cola aims to introduce 200 million of the new bottles across its Coca-Cola, Diet Coke and Coke Zero brands by the end of the year.
The company hopes to have all of its bottles made from a combination of plant based materials and recycled plastic by 2020.
In support of the bottle launch, Coca-Cola has enlisted "eco-designer" Wayne Hemingway to create a limited-edition umbrella made entirely from five plastic bottles, available in Harvey Nichols stores.
Zoe Howorth, market activation director, Coca-Cola GB, said: "We are absolutely committed to making a positive difference to the health of our planet, individuals and communities.
"Today, we are extremely excited to be launching the new PlantBottle and by teaming up with Wayne Hemingway, we're hoping to inspire consumers to play their part in recycling. The new PlantBottle packaging is the first step on our journey towards making more sustainable plastic bottles."
In April, the Coca-Cola Company launched a 100% recyclable PlantBottle across its Dasani and Odwalla drinks brands in the US to coincide with Earth Month.