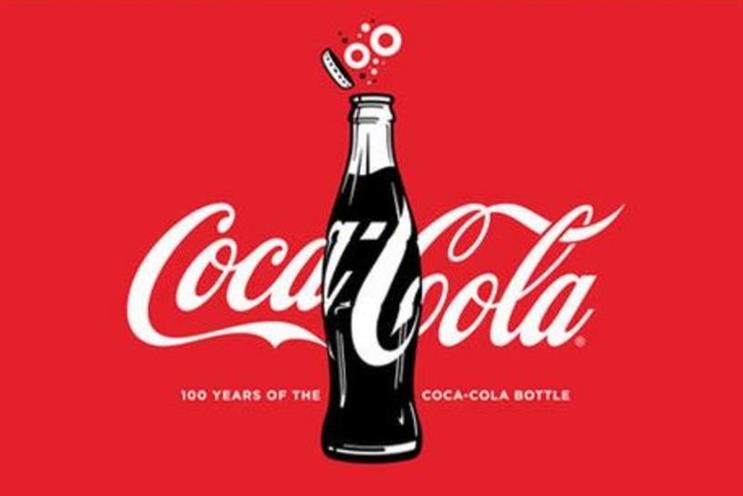 You've probably heard before that you won't find happiness at the bottom of a bottle. But according to Good Things, an independent group of concerned citizens acting on behalf of the environment, you might find hope in a can of Coca-Cola.
A report published by the World Wildlife Foundation this year revealed that 11 of the world's most important forests are set for catastrophic deforestation by 2030. If nothing is done, we stand to lose up to 420 million acres of forest over the next 15 years.
So what, as a conscientious populace, can we do to help?
Good Things' Buy The World A Hope movement has a suggestion – why don't we start by appealing to the biggest advertiser in history?
Its proposition is ambitious. In a public pitch that's currently making its way across social media, Buy The World A Hope is publicly calling on Muhtar Kent, Coke's global chief executive, to stall the brand's enormous £3 billion advertising budget for one year, spending it instead on helping land trusts protect the world's rainforests.
The premise has huge appeal. It seems a no-brainer – spend billions of pounds on a superficial campaign about women ogling a topless gardener, or a groundbreaking venture into a new era of global marketing that makes a positive change to our planet's future?
The question is, would Coke realistically do this?
Gareth Broadbent, lead creative behind the Hope campaign, said: "It's easy to think of reasons why they wouldn't. Quitting advertising for a year could sound like brand suicide to some. But even without advertising, people will still ask for a Coke at the bar or in a store.
"You'll still see the Coke brand merchandising at point of sale, on Coke lorries and vending machines. And if we follow our campaign structure, top of mind awareness could actually increase through the use of music videos and initial advertisement."
Ed Gillespie, co-founder of Futerra, the industry leading sustainability agency, said: "It would take an extremely courageous CEO to make this call, although it's not impossible.
"I can imagine the furore of panicked shareholders, but the publicity that such a superficially crazy move could generate would probably more than compensate. The business pages alone would be in apoplexy."
Will Awdry, the creative trainer at D&AD, has a more reserved view. He said: "Coke's primary aim is not to rescue the world. To do good deeds, it has to do good business. There are many questions about whether, in the fullness of time, this act would actually be seen as 'good business'."
Awdry expands to say that Coke could well create an exciting buzz with a campaign such as this, but he remains unsure that the risk would pay off.
He said: "If Coke were to go ahead, I think there would be an astonishing short term uplift in recognition, saliency, celebration of game-changing tactics, residual glow of good deeds leading to a good read of the Coca-Cola company. I think it would be another step on in the evolution of advertising.
"However, my very strong, and wearily resigned, view is that one cheque handed over won't solve the problem. Better to have done it than not, but because it's from a commercial company it could be seen as a cynical gesture."
A refreshing solution?
But would the current generation meet such a philanthropic gesture with cynicism, at a time when the matter of climate change is becoming so increasingly pertinent?
After all, the world needs, and apparently wants, a hero. Recent research reveals that the vast majority of millennials (81 per cent) expect companies to make a public commitment to good corporate citizenship.
Ynzo Van Santen, creator of GreenInc, said: "I'd like to believe in a world where large corporations are more aware they're an integral part of society, not a separate entity.
"The Hope concept is an interesting suggestion. Even making advertising more meaningful would be a great step in the right direction."
And indeed, many brands are benefitting from positive action. Always' empowering '#LikeAGirl' campaign has been a viral success. Dove has enjoyed huge publicity from celebrating Real Beauty, and Toms shoes has attracted a devoted following of millennials who strongly support their cause to supply shoes to third-world children.
Even Coke, whose recent Remove Labels This Ramadan campaign encouraged people not to make snap judgments of others with the compassionate message, "labels are for cans, not people".
But, in Broadbent's eyes, there is still much work to be done.
He lamented: "The greatest issues our planet has ever faced are mounting and the vast majority of mainstream brands are simply ignoring them. Climate change could be the biggest missed opportunity in history. Without a stable environment, there won't be an economy and without that, no advertising at all."
One thing that cannot be debated is the brand's power. Coke is one of the strongest influencers in the modern world, and the second most recognised word on earth after OK. There is seismic potential for change if they choose to act.
So as Broadbent and his team's petition makes its way around our Facebook feeds collecting as many thumbs ups as it can, all that's left for us to do is hope.