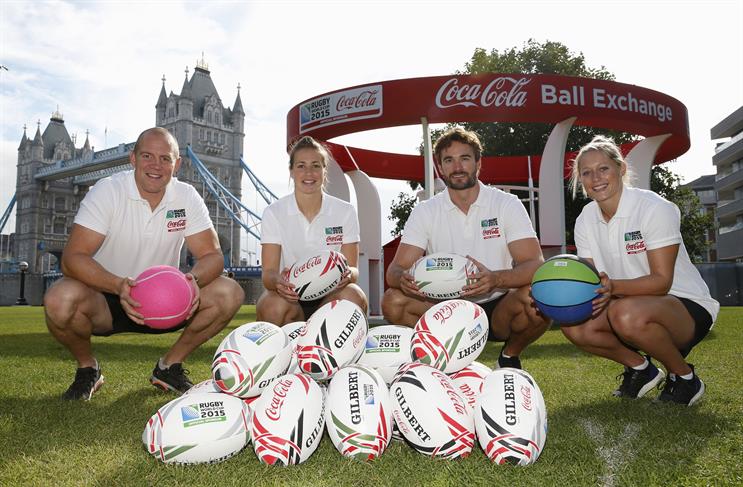 Coca-Cola held a 'Ball Exchange' event where the public could swap their traditional summer sport balls (tennis, golf, and cricket) for branded rugby balls.
Rugby stars Mike Tindall, Thom Evans, Emily Scarratt and Natasha Hunt were in attendance to play games with the public and represent the sport. Coca-Cola were also handing out free cans of drink to the public.
Marketing spoke to Bobby Brittain, marketing director at Coca-Cola Great Britain, about the company's plans for the upcoming tournament. Brittain pointed to the firm's long involvement with rugby, noting that sponsorship while the tournament was on home turf was a "no-brainer".
Along with its London Bridge promo, Coca-Cola is running an on-pack promotion which gives the public a chance to win one of 1m limited edition rugby balls. The drinks company is also running a TV ad which, in keeping with its new brand strategy, will feature all four Coke variants for the first time. Coca-Cola Zero will lead the campaign.
Finally, there's a "physical activity dimension", with Coke running hundreds of rugby-inspired activity sessions across six cities in the UK as part of its ParkLives programme.
Video produced by @georgiebrazier