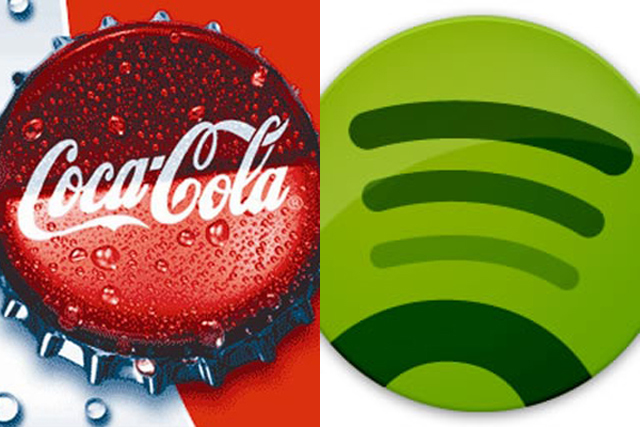 It is understood that the discussions are at an early stage but the deal could see Coca-Cola buy a minority share in Spotify, in a move that will further cement the partnership between the two companies.
It is unclear about the size of the stake Coke is looking to acquire.
One industry source, who asked not to be named, said although conversations were talking place Coca-Cola and Spotify are "nowhere near agreeing a deal of that nature".
In April Spotify and Coca-Cola announced a strategic partnership, which will include Spotify providing the technology for Coca-Cola's music activity and Coca-Cola integrating Spotify into its Facebook timeline.
At the time Daniel Ek, founder and chief executive of Spotify, said: "Coca-Cola is the most recognized and respected brand in the world and we are proud to be their music partner.
"Spotify and Coca-Cola both believe that music, technology and creativity can connect people around the globe."
Last month Spotify's UK accounts showed ad revenue at Spotify's UK operation grew 24.2% to £22.4m in 2011, while subscription revenue grew by 60.8% year on year to £72.46m, helping cut losses by 92%.
In 2010, Coke bought a minoirty stake of 18% in fruit smoothie maker Innocent, and then subsequently upped its stake to 58%.
Spokespeople for Spotify and Coca-Cola declined to comment.
Follow @MaisieMcCabe