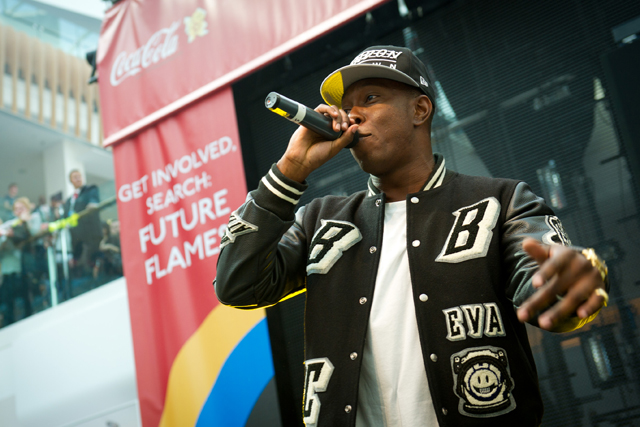 The 'Future Flames' nomination activity will launch this Friday across TV and cinema, supported by on-pack, digital and experiential work. The campaign, promoted across the Coke, Diet Coke and Coke Zero brands, uses the strapline 'Are you a future flame?'
Coke will use a mixture of musicians and athletes to target younger consumers. Acts include Dizzee Rascal, Eliza Doolittle and You And Me At Six, as well as young London 2012 hopefuls, rower Tom Ransley and Paralympic basketball player Clare Strange.
The on-pack promotion will drive consumers to a dedicated website, where they can nominate friends and family members to be torchbearers.
Experiential activity will be focused on music events including T4 On The Beach, Underage Festival and V Festival. In addition, a 'Future Flames' promotional bus will tour big towns and cities to engage consumers through sampling activity.
Consumers will have the opportunity to have their picture taken with the Olympic torch, which they can download and use as part of their nomination video.
The bus will tour the UK for 70 days, until nominations close on 5 September. Coca-Cola will judge the entrants and submit its 'Future Flames' choices to LOCOG.
The two other torch-relay presenting partners, Lloyds TSB and Samsung, have launched their own nomination campaigns.
James Williams, director of the Olympic torch-relay programme at Coca-Cola, said the aim is to avoid 'flooding the market with conflicting messages' by making the campaigns similar in tone.
Coca-Cola brands Powerade and Glaceau Vitaminwater will launch standalone Olympic activity later this year.
Coke recently launched a TV campaign positioning its products as an accompaniment to food and family meal times, featuring its global corporate strapline 'Open happiness'.
'Future Flames and Coke food are campaigns that fit into great family moments,' added Williams. 'These elements are woven into one brand strategy.'