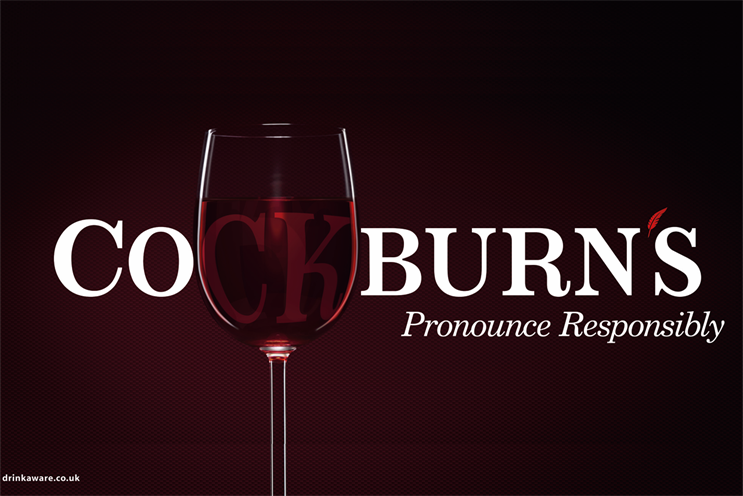 The brief was previously held by BETC London, which parted ways with Cockburn's due to client conflict after the Havas-owned agency won the global Bacardi account in February.
The Corner initially won the UK account for the brand, followed by the global communications remit. It will create an integrated campaign, to break later this year.
Cockburn's "pronounce responsibly" poster ad, created by BETC, was inducted into the Campaign Outdoor Hall of Fame in March. It featured a glass of port covering the letters "c" and "k" in the brand name.
Neil Simpson, a founding partner at The Corner, said: "Cockburn's has a famous advertising heritage. We are honoured to be following in those footsteps."