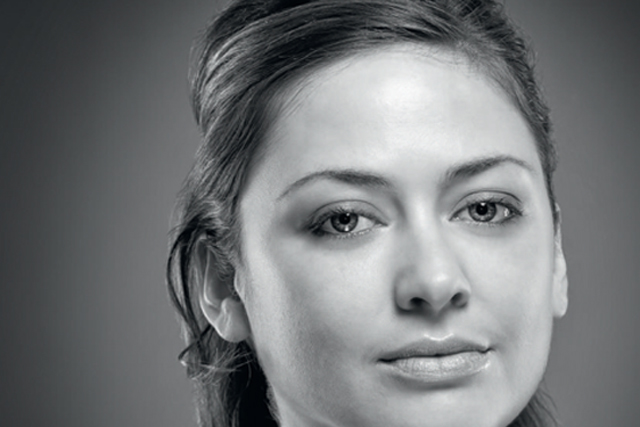 Coding has long been shown in films to be the preserve of teenage boys, sitting in their pants at a PC in their bedroom (or their parents' basement) and hacking into the Pentagon mainframe.
If you accept the narrative of The Social Network as fact, then even Mark Zuckerberg, Facebook's now-billionaire founder, originally turned to coding because, in essence, he couldn't get a girl. In short, coding has a marketing problem.
Enter Decoded, a training business founded by Kathryn Parsons and Richard Peters, former advertising planners at The Ogilvy Group, HHCL founder Steve Henry, and self-taught coder Alisdair Blackwell.
Its launch follows that of a host of online-based drives to empower consumers to code, such as Codeacademy.com, which provides free online lessons in JavaScript.
In contrast, the Decoded model is based on face-to-face learning and aims to teach a small group of participants how to code in one day.
Why should notoriously time-poor marketers take the time out of their hectic schedules to learn to code? In a speech at the IPA, Henry succinctly described the huge challenge facing the industry. 'I sometimes have an image of the marketing industry in the digital age being a series of meetings where people who don't know what they're taking about present stuff they don't understand to other people who don't know what's going on,' he declared.
Understand the building blocks
According to Decoded, currently only about 3% of the industry understands the basis of how to code. This is a frightening statistic when code forms the building blocks of the digital universe within which brands must exist. Those marketers sceptical of the value of code should listen to Zuckerberg, who recently told his employees that 'code wins arguments'.
Is it possible to learn to code in a day, though? In its most basic form, yes. I built a multiplatform, location-aware app using HTML5, CSS and JavaScript at Decoded's Hoxton offices. Granted, it was a fairly basic app and far from being ready to take to market, but Decoded succeeds in demystifying the language of the web for a broad range of people. My group included marketers, agency executives and media owners.
Of course there are those who believe that going on a course is beneath them; the preserve of junior staff (who often know more than them when it comes to digital anyway). However, Decoded's alumni span FTSE 100 chief executives, marketing directors, investment bankers, creatives, publishers, journalists and strategists - even a team from Unilever's global innovation unit.
Rebecca Jones, vice-president and head of marketing effectiveness at BBC Worldwide, says the course has been developed precisely to address the issue that a growing number of people are interacting with, and signing off, digital projects, some with big budgets, yet have no real knowledge of how things work.
For marketers who have grown up around traditional channels such as print, outdoor and TV, understanding how they can escape this straitjacket of control is a challenge. In essence, many marketers are creating advertising, products and services to sit within boundaries that no longer exist. Decoded challenges many assumptions about creating apps and asks why the default answer to so many marketing problems is to ask 'Is there an app for that?' rather than embrace a more holistic and flexible approach to digital design.
Decoded won't solve all the challenges marketers face in the digital age, but it certainly helps them begin to understand the new digital ecosystem necessary for not just success, but survival. In the words of media theorist Douglas Rushkoff: 'For the person who understands code, the whole world reveals itself as a series of decisions made by planners and designers on how the rest of us should live.' Smart marketers will want to make their own decisions.
UNDERSTANDING THE ECOSYSTEM
Kathryn Parsons co-founder of Decoded, is clear as to why understanding code needs to be at the top of the thinking marketer's to-do list.
'The world is changing, and if digital has anything to do with what you do, it is vital to have basic digital literacy. It is not that difficult to get those basic skills, and we believe that everyone should be empowered to understand what's going on behind the screen,' she explains.
It is clear that Parsons has an almost evangelical belief in the value of understanding code. With this in mind, expansion is a high priority for Decoded, which plans to tailor specific courses to individual companies, as well as launching a 10-week programme designed to help meet the huge talent crisis facing the industry.
It is an environment dominated by men, meaning Parsons is aware that there is a particular job to do when it comes to empowering women how to better understand digital channels.
'There is this assumption that women aren't interested in code and won't be good at it, but that's not the case,' she adds. 'The fact is that a lot of the code the web is built on has been written by men and it's fascinating to think of what impact women can have.'
KNOW BEFORE YOU GO
Three things you should know about the new digital landscape
1-THE EVOLUTION OF HTML5
HTML5 has come to stand for a lot more than simply the latest version of HTML. (In fact, technically, HTML5 is still called HTML.) The latest iteration of the code it is part of a broader philosophical shift from a language that is constantly, if incrementally, evolving. From a marketer's perspective, the evolution of HTML offers brands a growing flexibility and depth as well as increased functionality, which could transcend the need to create multiple apps for different platforms and stores.
2-RESPONSIVE WEB DESIGN
In the age of adaptive web design, creating a different platform, app or device for each and every channel simply isn't achievable, affordable or rational for many brands. However, adaptable web design makes no assumptions about a browser window's width and adapts to different devices.
John Allsopp, lead developer of CSS Editor Style Master, says there is real tension between the web as we know it and the web as it could be. He describes it as the tension between an existing medium - the printed page - and its child - the web. In essence, the child needs to make its own way in the world.
He writes: 'The web is a new medium, although it has emerged from the medium of printing, whose skills, design language and conventions strongly influence it. Yet it is too often shaped by that from which it sprang. "Killer websites" are usually those which tame the wildness of the web, constraining pages as if they were made of paper - desktop publishing for the web. This conservatism is natural. Closely held beliefs are not easily released, but it is time to move on, to embrace the web as its own medium. It's time to throw out the rituals of the printed page and engage the medium of the web and its own nature.'
3-OPEN-SOURCE MARKET
The majority of code is just a Google search away. Its ecosystem is based on a web of open-source sites such as jQuery, and the lion's share of code is used across multiple websites. Marketers should beware of believing that every app or site they launch is being built from scratch.
@nickykc
Follow @nickykc