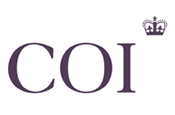 COI is handling the review, which has a budget of £8 million over three years.

The winning agency will be briefed with creating a campaign that includes TV, poster and online work, and highlights the benefits of the award to both employers and prospective trainees.

The CWDC was set up to improve the lives of young people, their carers and families by ensuring everyone who works with them has the best possible training, qualifications, support and advice.

The EYPS award is given to graduates who work with children up to the age of five.

By 2015, the Government plans to have an EYPS-qualified worker in every day-care setting. Recent research carried out by the CWDC shows that the earlier qualified helpers are involved with children, the better their educational outcome.