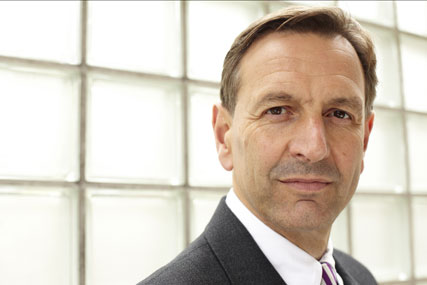 Staff have been offered the opportunity to be considered for voluntary redundancy initially, although if this does not produce the necessary numbers there will be redundancies on a compulsory basis. The consultation period will end on 1 November.
The government placed a freeze on all spend by the COI, its marketing and communications division, which has already resulted in an estimated 52% decrease in June, compared to the same period last year.
COI chief executive Mark Lund, whose position is included in those placed into consultation, said in a statement this morning "a leaner COI is in line with new government priorities".
He said: "Our future will be grounded in continuing to deliver excellent communications to achieve government aims, in the most cost efficient and effective way possible."
In a statement coinciding with COI's announcement, the Cabinet Office has said it will "continue to look for more cost effective ways of delivering key government communications in the future."
Figures released by the Cabinet Office estimate the government has reduced advertising spend in June by £6.5m, year on year.
Minister for the Cabinet Office, Francis Maude, imposed the freeze as part of the Government's austerity drive to reduce the structural deficit.
Maude said the figures proved cutting "wasteful and unnecessary spend on marketing and advertising" could make a real difference and added that "the days of spending millions of pounds on expensive projects are over".
Maude said that while today's announcement had resulted in "difficult consequences" for the COI, Government efficiencies remained "incredibly important".
He said: "As we go forward, we will continue to look for more cost effective ways of delivering key government communications in the future."
All new campaigns must now be vetted by the Efficiency and Reform Group (ERG) before they can go ahead, unless they fall into a category that is exempt. Exemptions include Think child road safety, HM Revenue & Customs information on paying business taxes and National Savings and Investments.
According to the COI's annual report for 2009/2010, the Government reduced its spend on advertising through COI by £18m to £193m last year. In addition, online spend rose just under £5m to £44m.
Were the 52% reduction in spend to stretch across the current financial year it would cut estimated billings for COI's media agency M4C, which won the account in February, to around £120m.