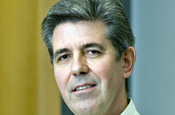 COI's current ad agency roster, which includes 26 ?agencies, is due to expire in July and COI is taking the opportunity to consider a shake-up of the way it deals with agencies as it moves to a more integrated approach.

Sources said that the creation of a single roster is high on COI's agenda.

One option is to roll over current ad contracts for a further year to allow more time for the introduction of an integrated roster.

The decision on whether to extend contracts is likely to be taken later this month.

COI is currently looking for a replacement for its recently departed chief executive, Alan Bishop, an appointment that is expected to reinforce COI's bid for greater integration across media channels.

Interviews are expected to take place this month.

Peter Buchanan, the deputy chief executive of COI, said: "A number of our frameworks which help our clients deliver integrated marketing campaigns are going to be up for renewal shortly.

"We are currently reviewing the best way to organise our approach in line with European Union procurement rules and taking into account what our clients need going forward in an ever-changing media landscape. We will make a more formal announcement in due course."