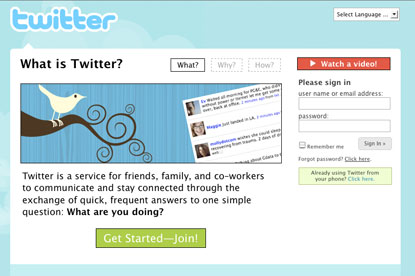 COI's Twitter page has already collected 146 followers and 11 updates since the account launched today.

The Twitter account provides news on topics such as COI unveiling its strategic marketing framework, links to articles in magazines, awards, and government consultations.
A COI spokesperson said: "It presents a new way for COI to rapidly engage with its suppliers, stakeholders and the media, and hear what they're up to."

The spokesperson added: "In partnership with the Cabinet Office, COI is spearheading the response to a recent report published by the Power of Information Taskforce recommending how government can better engage with the public using the digital tools and techniques now available. It makes sense that we harness and experiment with these tools ourselves where appropriate."