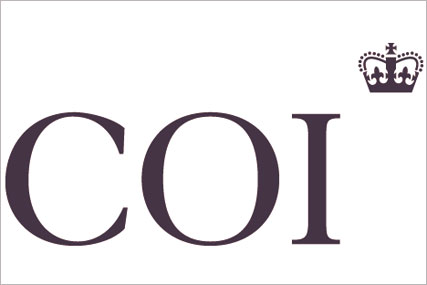 In the list a note next to COI states it is "under consideration pending a review of government advertising to be finalised by the end of November".
It means a range of options are open for COI's future including abolition, transferral of functions, a merger with another public body, retention of the status quo, or retention with substantial reform.
The position, confirmed by a Cabinet Office spokesman, is a change from the Cabinet Office's previous stance, which marked the COI out for a 40% cut in staff but did not bring into question its survival.
In a statement issued today Mark Lund, the COI's chief executive, said: "The government communications landscape is going through a period of significant change. There is still a freeze on non-essential government advertising and marketing and COI is in the process of down sizing our workforce by 40%.

"COI has always adapted to meet the requirements of government and the changing media landscape. We are involved in ongoing discussions between the Minister for the Cabinet Office and the wider Government Communications Network to agree a model which helps deliver maximum efficiencies and effectiveness for government communications."
The coalition government has already floated the idea of asking the BBC to run some of its advertising campaigns free of charge in an attempt to cut Whitehall spend.
In August the Cabinet Office announced that government spending on advertising and marketing was down an estimated 52% in June, compared with the same period the year before. It has not provided any updated figures.
Staff at the COI are still awaiting the news of who will be made redundant in a cull of 40% of staff (equating to 287 positions). The three-month consultation is expected to be concluded on 1 November.
Today's list – entitled 'Public bodies reform – proposals for change' – reveals that 192 of the bodies reviewed will be axed.
Among them are the Film Council, the Audit Commission, the Youth Justice Board for England and Wales, the Animal Welfare Committee and Cycling England.
Meanwhile while 118 will be merged and 380 will be retained. Mergers include the Competition Commission with the Office of Fair Trading; Postcom with Ofcom; and the Gambling Commission with the National Lottery Commission.
Among those bodies to be retained are Visit Britain and Visit England, Acas, the Charity Commission and the Higher Education Funding Council for England; while the Design Council will no longer be a public body and the government will instead seek to establish it as a charitable body.