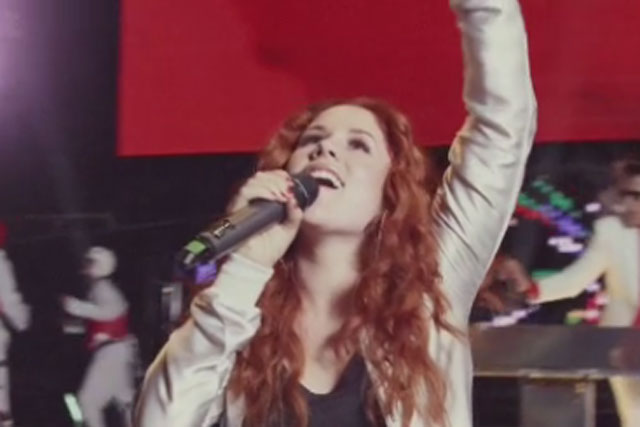 The TV series will form part of Coke's global sponsorship of the London 2012 Olympics. Procter & Gamble, another Olympic sponsor, is also investing in ad-funded programming as part of its Olympic sponsorship.
Coke will air its first ad-funded TV series every weeknight during the Olympic Games under the moniker 'Beat TV', as part of its Olympic 'Move to the Beat' global marketing campaign.
The show will be hosted by presenters including Darren McMullen and radio DJ Dave Berry, and will be broadcast from Monday 30 July to Friday 10 August.
The show aims to engage young people globally through interviews with sports stars and celebrities.
'Beat TV' will feature comedy sports challenges and performances from music artists and bands, while a 'Beat Bus' will create roaming coverage from the streets of London at attractions and events, playing music from its mobile pop-up studio.
The show is produced by ITV Studios UK and will be shown at 11pm on ITV2. It will also be broadcast in 30 countries across the world, with different presenters in each region to "localise" the 30-minute programme.
The series is another extension of Coca-Cola's global 'Move To The Beat' campaign featuring Mark Ronson and Katy B, and is completely funded through the campaign's budget.
Claudia Navarro, global Olympic marketing director, Coca-Cola, said: "Instead of focusing on what's happening on the pitch and the medallists, we'll capture the vibe of London, the social aspect of it for the fans.
"We're giving the markets the flexibility of having different lengths [of footage], so they can cut snippets or place it digitally. We want to tap into social media".
Scott McCune, vice-president, global partnerships and experiential marketing, Coca-Cola Company, said: "'Beat TV' gives us another outlet to connect with young people and bring them a unique perspective of the Games in a way that has never been done before."
Follow Loulla-Mae Eleftheriou-Smith on Twitter @loullamae_es