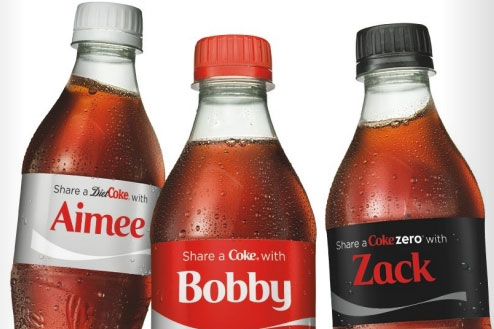 The IAB study, conducted by ICM Research, found that 20% of a sample comprising 180 agencies and brands deemed Coke as "one of the brands doing social media particularly well", while Nike attracted 15% of the vote and Virgin 12%.
Further down the top 10, Adidas and Innocent came joint fourth and British Airways came 10th, voted for by 4% of respondents.
Delving deeper into brands' and agencies' attitudes to social, the research revealed a discrepancy between the two groups in terms of what aspects of social marketing respondents viewed as most important.
Agencies viewed budget as the most important element, voted for by 14% of the sample, while for brands "engaging content" should be a priority, according to 28% of marketers quizzed (against 13% of agencies).
Alex Kozloff, the IAB's director of marketing and communications, said: "The study revealed the industry's top four tips for succeeding in social are: being relevant, setting clear objectives early, being authentic and credible and being adaptable.
"The brands seen as leading the way, which are dominated by large multinationals, are signature exponents of these principles."
But not all the findings were positive for social advocates. The report found that 28% of the industry do not believe social media plays an important role in the marketing mix, while adding that only 43% of social campaigns are integrated into the broader marketing function.
Meanwhile, half of brands do not measure social ROI, and a quarter only do it some of the time. Agencies are more likely to measure ROI, with only 18% never doing it and 35% doing it some of the time.
In terms of objectives, 79% of respondents said that social campaigns should drive brand awareness, 75% thought they should drive both brand engagement and web traffic.
Measurement was also investigated, with engagement revealed to be the most used metric (according to 55% of the sample), followed by traffic (52%) and click-throughs (45%).
Kozloff added: "Around 45% of social budgets are now allocated to paid campaigns and we expect this to grow as data increasingly drives activity, as has happened in other digital marketing disciplines."