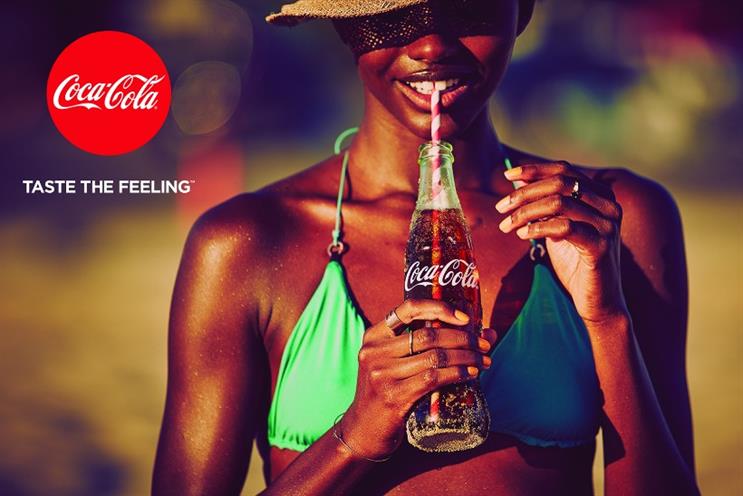 The brand launched an outdoor and social campaign, created by Recipe, specifically for "red" Coke, the day before the levy came into force. The measure charges soft-drink manufacturers per litre of soft drink packaged for sale that has a sugar content above 5g per 100ml.
The campaign was "a celebration of our heritage and of the truly remarkable drink which has survived over a century and isn't going anywhere soon", according to marketing director Aedamar Howlett.
The company's strategy for the past two years has been to encourage as many Coke drinkers as possible to switch to its tax-exempt Zero Sugar variant. This has paid off: Coca-Cola's supermarket sales last year were up £38m to £1.14bn, according to Nielsen, after falling a similar amount in 2016. The growth was almost entirely thanks to Zero Sugar's success, which Howlett attributed to a major, ongoing sampling campaign.
Coca-Cola has reformulated several products to bring them below the tax threshold. Following a reformulation and pack redesign a year ago, sales of Fanta in 2017 grew 14%. By contrast, a reformulation of Lucozade Energy proved unpopular, with its sales dropping by £35.1m (8.1%).
Pepsi, meanwhile, continued several years of impressive growth by leading its marketing with sugar-free variant Pepsi Max. Matt Barwell, chief marketing officer of Pepsi distributor Britvic, said the product has overtaken Diet Coke as the biggest sugar-free cola in convenience stores.