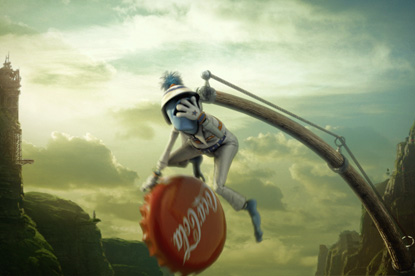 The agency picked up the account without a pitch after developing some speculative activity for the drinks giant during the past couple of months.

Work Club is working alongside Wieden & Kennedy Amsterdam, one of the brand's advertising agencies, and Naked, which handles its communications planning, to develop online activity based on its new open happiness strapline.

Open happiness took over from the brand's previous strapline "The Coke side of life" and places music at the centre of the strategy.

Current activity includes an ad developed by Mother.

It features furry creatures and a specially commissioned track by Calvin Harris, called Yeah Yeah Yeah, La La La.