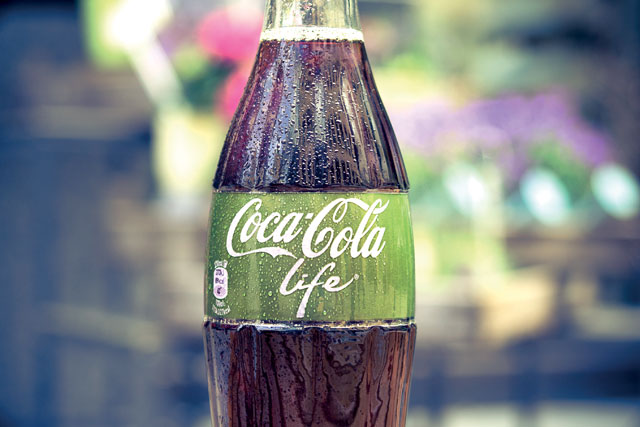 The new Coke Life brand is a lower-calorie cola sweetened with a blend of sugar and Stevia, offering a third less sugar and a third fewer calories than red Coke.
Coke has been trialling the new Life brand in Argentina and Chile for the past year, and its introduction to the UK marks the first new Coke variant in the market since the launch of Coke Zero eight years ago.
From September, consumers will be able to buy the green-labelled product, of which a 330ml can contains 89 calories.
Coke claims the new Life brand delivers on the company's "well-being commitments", which aim to provide consumers with more reduced-calorie, low-calorie and no-calorie options. Coca-Cola GB is also a public signatory to the government's Responsibility Deal and has committed to reduce the average calories per litre in its range of sparkling drinks by 5% by the end of 2014.
James Quincey, President Coca-Cola Europe, said: "We are pleased to add Coca-Cola Life to the Coca-Cola portfolio in the UK. It complements our existing brands and is well-positioned to meet changing lifestyle trends, providing people with a great-tasting, lower calorie cola sweetened from natural sources.
"With Coca-Cola Life, we have innovated to provide consumers with a new option with fewer calories. We were early signatories to the UK Government's Responsibility Deal and as we work with others across society to address the public health challenge of obesity in the UK and across Europe, we will continue to take actions that help people balance their lifestyles."