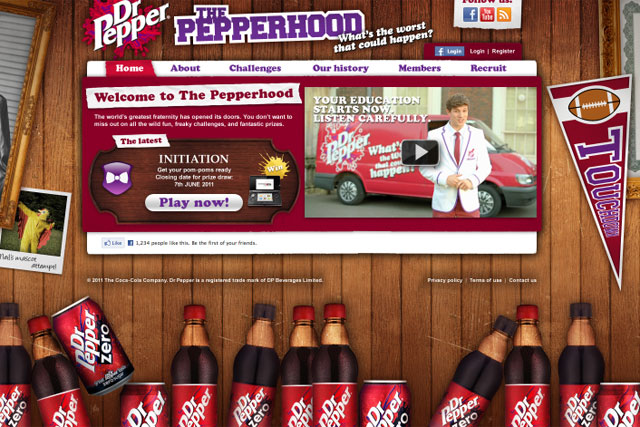 The new game, created by digital agency Zone, is based around the brand's "What's the worst that could happen?" identity, and will be promoted on MTV throughout the summer.
Set in an American-style college, gamers have to take part an "initiation" quiz round to join a "secret society". This part of the competition will be promoted in a 40-second spot created by MTV.
Once they pass this stage, they will have to complete a further nine challenges over the summer to become president of the Pepperhood. The winner will appear on MTV in October to receive the title.
The game can be played on Facebook and on a dedicated Dr Pepper hub. Vizeum brokered the deal with MTV.
This is the first digital activity Coca-Cola GB has featured for its Dr Pepper brand since it came under fire in July last year for a controversial Dr Pepper social media campaign, which resulted in a 14-year-old girl's status update being hijacked and a reference to a pornographic movie being inserted in its place.