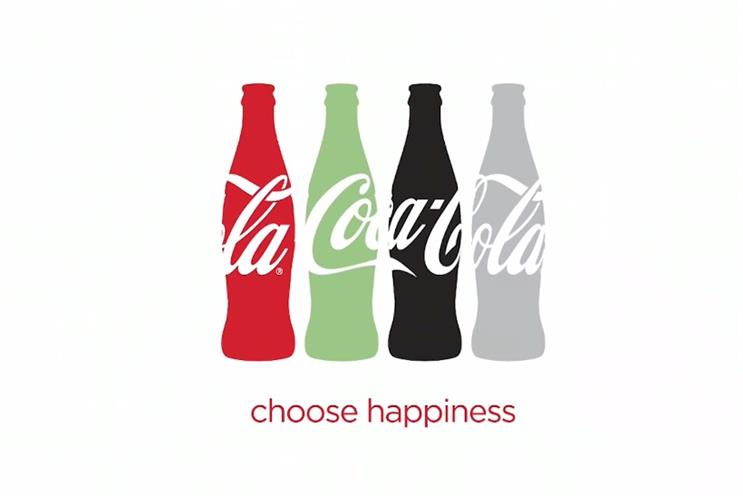 The ad shows including of young people partying, a sports stadium invaded by fans, a transvestite, an Olympics winner with Down Syndrome and a protester squaring up to a policeman's riot shield.
The 70-second spot captures the rich variety of life, albeit with even the combative events depicted shot through with on-brand glister, and asks viewers to "Choose Happiness".
The ad features an array of people, from glamorous types to misfits, from animals to newborn babies, with a cast incuding a lone Hell's Angel, a couple fighting, a female protester whacking a policeman's riot shield, a man running through a wheat field and people raving in the woods while holding their bottles of Coke aloft.
Coke has also produced a music video-style 164-second version of the ad.
Separately, Coke celebrated the happiness being felt by the Duke and Duchess of Cambridge and their fans on the news of the birth of their daughter, now named Princess Charlotte, with a tweet "from one family of four to another".
Huge congratulations from one family of four to another! #RoyalBaby pic.twitter.com/n1Mb0lCljI

— Coca-Cola GB (@CocaCola_GB) May 2, 2015
Brand: Coca-Cola
Agency: Ogilvy & Mather Amsterdam
---
Recommended