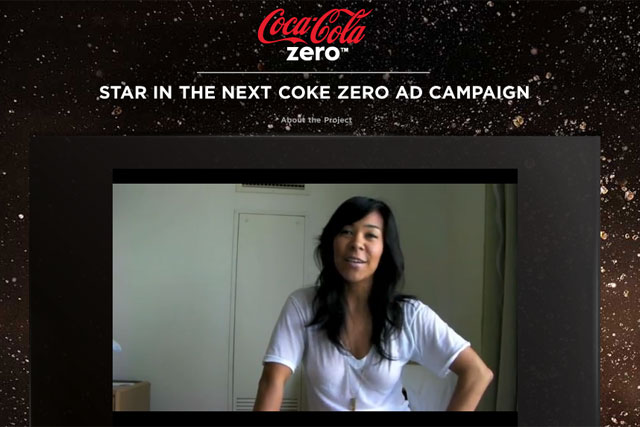 Consumers will have the opportunity to win a "starring role" in a forthcoming ad by uploading their audition videos to www.cokezero.com/makeitpossible throughout October. The winner will be selected next month.
The dance audition is being held following Coke's partnership with Jon M Chu, the director of online web series 'The Legion of Extraordinary Dancers', in which consumers were invited to submit new dances for a previous campaign, resulting in the creation of a dance move called "The Toe Tappy".
The current audition asks consumers to submit their own version of the dance to be used in a new international marketing campaign.
Jonathan Mildenhall, vice president, global content excellence, Coca-Cola, said: "We recognise that some of the best performances can come from the most unexpected places, which is why we're taking out casting call outside of traditional venues and allowing anyone with a gift and ambition to share their vision with us.
"We are surrounded by tales of possibility every day, and, as a brand, we feel fortunate that we can harness the brilliance that comes from our consumers to highlight the great potential that exists in the world."
Last week, Coke unveiled a global marketing campaign to support its sponsorship of the London 2012 Olympic and Paralympic Games. The ad will feature a track written by music producer Mark Ronson.
Follow @LoullaMae_ES on Twitter