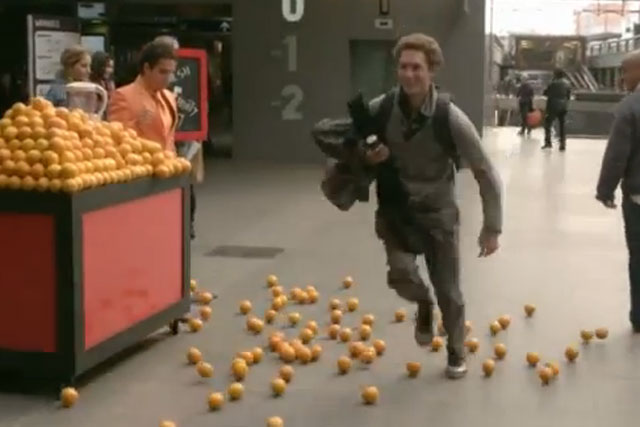 The activity by Duval Guillaume was filmed in Antwerp. It targets Coke Zero drinkers who buy the soft-drink from a particular vending machine in the Belgium city's station.
The machine asks competitors to enter their name before being giving them 70 seconds to get to platform six. A series of challenges attempt to obstruct their way, including an escalator blocked by joggers, an orange stall and workmen carrying a pane of glass.
Musicians stationed at different parts of the journey play the Bond theme on a violin, beatboxing and on trumpets. The final challenge requires the contestants to sing the theme, at which point two tickets will drop out of the Coke Zero vending machine at the end of their task.
The work runs under Coke Zero's "Unlock the 007 in you" European marketing activity as it promotes its partnership with the latest Bond film, 'Skyfall', which opens this week.
Coke released a stunt-filled TV ad to promote the partnership last month, in which the latest Coke Zero "hero" rescues a girl from three men. All of the brand's work has been produced under the umbrella brand strapline, "Make it possible".
Follow @loullamae_es