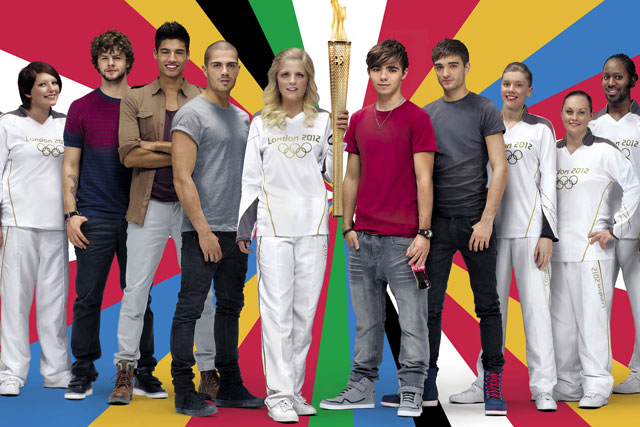 The campaign, created by Mother, runs until 10 June and comprises a series of images, each showing one artist standing alongside the Coca Cola's Future Flames.
The Future Flames campaign launched in June last year and encouraged consumers to nominate young people in their communities to carry the Olympic Torch across the UK. A selection of the winners are used in the outdoor ads, shown wearing white tracksuits adorned with the gold Olympic rings.
The Olympic Torch Relay starts on 19 May in Land's End, Cornwall, and will be carried by 8,000 people on its 70-day tour of the UK.
The outdoor push is part of Coca-Cola's global Olympic campaign, 'Move to the Beat', featuring DJ and producer Mark Ronson and five Olympic hopefuls: GB table tennis player Darius Knight; US hurdler David Oliver; Russian sprinter Kseniya Vdovina; Singapore archer Dayyan Jaffar, and Mexican taekwondo martial artist Maria Espinoza.
James Eadie, Olympic portfolio director at Coca-Cola, said: "In uniting the Coca-Cola Future Flames with the stars of the London 2012 Olympic Torch Relay City Celebrations, these new creatives aim to engage and excite consumers ahead of the exciting summer of sport ahead, by showcasing the best contemporary musical talent standing side by side with stars of the future."
Lloyds TSB and Samsung are the two other official presenting partners of the Torch Relay.
Follow Loulla-Mae Eleftheriou-Smith on Twitter @LoullaMae_ES