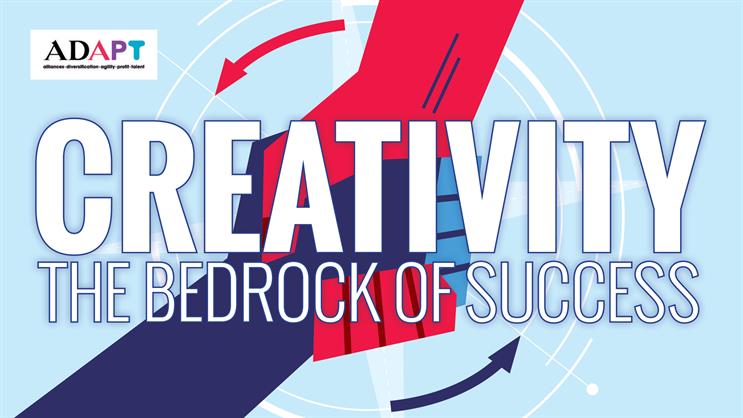 When Ian Priest took over as IPA president earlier this year, his first big initiative was to establish a Client Council within the agency body. The aim is to forge better relations between marketers and their agency partners. Ensuring that this results in practical change, though, is a real challenge.
Priest, a founding partner of VCCP and international managing director of Chime, is building his strategy around a programme he's dubbed ADAPT: Alliances, Diversification, Agility, Profit and Talent. At the creative festival in Cannes in June, he gathered together his Client Council and senior agency representatives to debate how best to evolve the industry through the introduction of a new creative commercial contract.
Jonathan Mildenhall, Coca-Cola's vice-president, global advertising and content excellence, is one of the marketers to have signed up to the IPA's Client Council. He took to the stage for the debate in Cannes, where he discussed the importance of commercial creativity and the value of the client-agency relationship within this.
"At Coca-Cola we have long held the view that creativity is the key to gaining a competitive advantage. Indeed, it is through outstanding creativity that our brands have become even more salient in the hearts and minds of consumers all over the world. This realisation had dawned on me long before I joined Coca-Cola. Those organisations that have the most dynamic brands, from a creative perspective, are also earning their shareholders a disproportionate share of value in the marketplace.
"There are several renowned bodies of work that back this up. Cannes Lions, for example, show that over the past 15 years the Cannes Advertiser of the Year Award-winner's share price and sales volumes were at an all-time high. The IPA Effectiveness Awards also bear this out. The correlation between outstanding creativity and financial performance is hard to deny.
"The IPA and Ian Priest's mantle of 'Commercial Creativity' is something that I embrace and applaud because I believe – from an advertising perspective – that the two really do go hand-in-hand.
Those organisations that have the most dynamic brands, from a creative perspective, are also earning their shareholders a disproportionate share of value in the marketplace.
"I believe that clients get the creative work they deserve. Behind every fantastic ad campaign out there lies a great client. The reverse is also true. A sub-standard campaign more often than not indicates a sub-standard client. However, the responsibility of securing brilliant work that is going to push a company's marketing agenda to the next level rests 50% with the client and 50% with the agency. In this context, I look forward to seeing the outcome of Ian Priest's first hackathon-style event, taking place in the autumn between clients and agencies, because it will look at the relationship between the two sides in depth to explore how we can work better together for our collective benefit.
"At Coca-Cola we have been very declarative in terms of our development of ideas. We are moving away from TV-centric campaign development. We certainly aren't leaving TV out in the cold, but, in terms of targeting the teenage market, we are looking more at mobile – most of them are surgically attached to their phones – so, starting with traditional media just doesn't cut it for us any more.
"There are pockets of traditional thinking within the industry, but I am of the view that the responsibility to change the creative output of any brand rests as much with the client as with the agency world.
"There are two key drivers of huge changes within the advertising industry; firstly, there is no such thing as a creative elite anymore. Technological advancements have given consumers worldwide a much louder creative voice. Take Instagram, for example. Anyone can be David Bailey now – including me. I can take pictures anywhere, crop them, treat them with filters and send them off into cyberspace in the belief that my pictures are as good as anyone else's. Instagram is just one small example of how technology has really liberated the creative voice of consumers.
"The second major driver of change is that we are living in an 'always-on' world. Consumers are engaged 24/7.
"As I said at the start, we see creativity as a competitive advantage. What we want as a company and as a client is to have massive confidence with our advertising-agency partners: confidence that they will develop amazing ideas and that, in turn, those ideas will perform superbly in the marketplace. If those ideas perform well, then, through our compensation scheme, there is a genuine opportunity for our ad-agency partners to earn up to a 30% margin on our business.
"But most importantly in my opinion, we need a confident, dynamic and progressive advertising industry that knows how to attract and retain talented people."
The IPA aims to build on all this with a series of hackathon-style events that will bring marketers and agencies together on key themes. Will the rules of engagement improve as a result? All parties should be hoping they do.