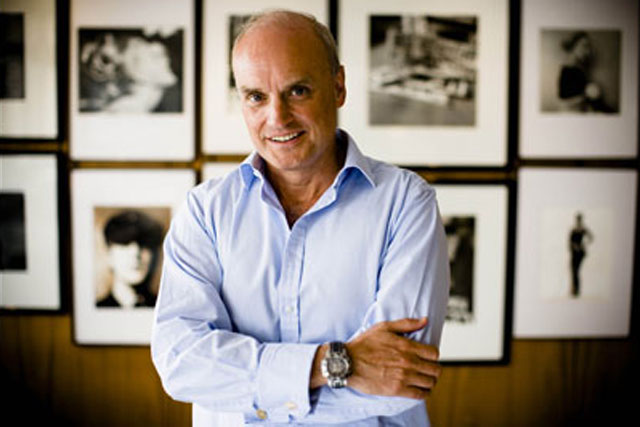 Condé Nast International produces more than 100 magazines and 80 branded websites, including editions of Condé Nast Traveller, Vogue, Vanity Fair and Glamour.
Coleridge will continue to manage the publisher's UK operations while focusing on his new extended role, said to be in response to the "tremendous growth of the business in recent years".
Jonathan Newhouse, chairman of Condé Nast International, said: "In 1995 we were a magazine-only business publishing fewer than 30 titles in seven countries.
"Today we have grown to 117 magazines in 24 markets, along with a thriving digital business and other new brand extensions and joint ventures – we are even opening branded restaurants.
"Nicholas is a brilliant executive and editor who will provide valuable management know-how and energy."
Coleridge has been with Condé Nast Britain since 1989, moving from editorial director to managing director in 1992.
Under his direction Condé Nast Britain started Glamour, which became the leading circulation glossy magazine in the country, as well as Condé Nast Traveller, GQ Style, Easy Living, Wired and Love magazines.
In the mid 1990s, the company launched the website vogue.com and moved into digital products. Over the past year Condé Nast became one of the first publishers in Britain to make many of its magazines available in replica form on electronic tablets like the iPad.
Under Coleridge's direction the magazines and websites have won over a hundred awards for excellence.
He was named a Commander of the British Empire (CBE) in 2009 for services to magazine publishing and in the past 12 months has overseen Condé Nast's foray into tablet editions.
Coleridge said: "I am delighted to take on this bigger leadership role. Condé Nast produces the world's best glossy magazines and websites and it will be a thrill to build the business into the twenty first century."
In other Condé Nast news, the company's German president, Moritz von Laffert, has been named vice president of Condé Nast International.
Follow Arif Durrani on Twitter: @DurraniMix