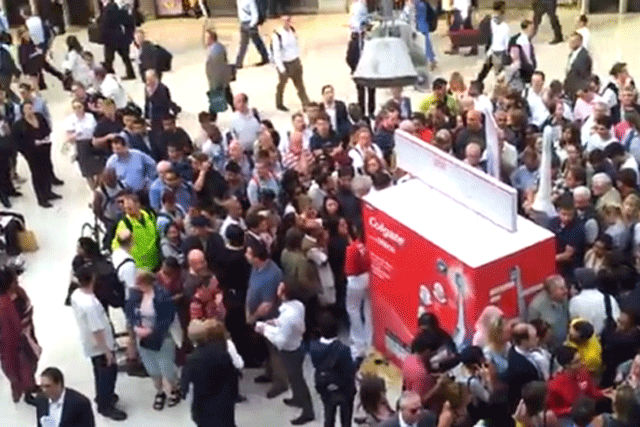 People arrived at Waterloo yesterday in their droves to cash in on a promotion in which Colgate promised to recycle consumers' old electric toothbrushes while replenishing them with a brand new Colgate ProClinical A1500 toothbrush worth £170.
The promotion, which was set to run from Monday 8 to Friday 12 July, starting at 7am and carrying throughout the day to 9pm, was pulled after just two hours yesterday.
According to reports, the brand was inundated with consumers who started queuing at 5am to ensure they grabbed a new toothbrush.
Colgate issued a series of distressed tweets responding to consumers yesterday, stating: "We've been taken aback by the overwhelming response #BrushSwap. Please bear with us while we are working on a fair & equitable solution," and "We are sorry we can't get back to you all individually, we have been a little overwhelmed :-(."
Eventually, Colgate announced it had scrapped the entire programme and has not yet issued a solution for disappointed consumers. Its last tweet reads: "We're sorry to say that #BrushSwap won't return to Waterloo this week. We're looking at alternatives and appreciate your patience."