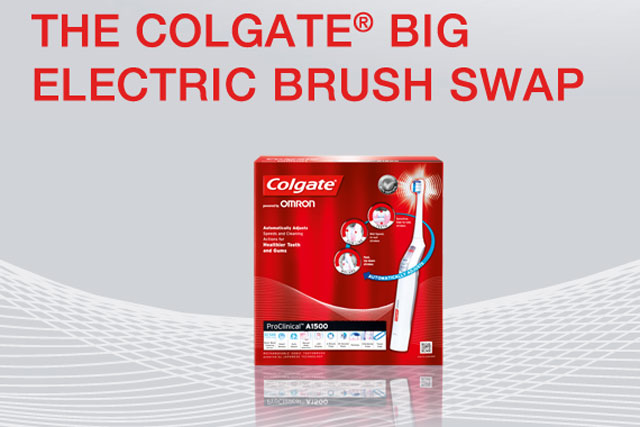 The brand has apologised for the "inconvenience caused by the unexpected closure of the Colgate Big Electric Brush Swap", but remains "fully committed" to the campaign.
Colgate claims it is making the promotion available nationwide by taking it online, and making it bigger by swapping a total of 7,000 toothbrushes, which is 1,000 more than originally planned.
Consumers are asked to register for the promotion at ColgateProClinical.co.uk from today until midnight on Saturday 20 July.
The original campaign, which the brand had intended to run for the whole of this week at Waterloo station and from 22 July at London Victoria station, involved commuters swapping their old electric toothbrushes for a brand new Colgate ProClinical A1500 toothbrush worth £170.
The promotion backfired when people started queuing for the toothbrushes at 5am, two hours before the Colgate stall opened, and too many people overwhelmed Colgate's team.
Colgate was forced to shut the stall at 9am and abandon the entire campaign in its original form.
Rival electric toothbrush maker Philips jumped at the chance to shame Colgate with a press ad appearing in national newspapers reading, "The best things in life aren't free."
The ad simply ran a black background with white text and an image of the Philips Sonicare electric toothbrush and the strapline, "The UK's No1 sonic toothbrush. And worth every penny."
See Marketing's top five most shocking marketing blunders.