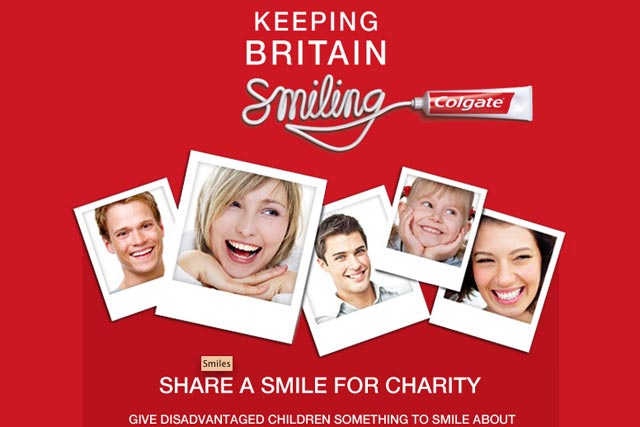 Created by VML London, the campaign uses UGC content from Colgate's Facebook page, where people are asked to "share a smile" for Barnardo's by uploading their picture of themselves smiling.
Uploaded Facebook pictures are randomly displayed on digital billboards across Birmingham, Liverpool and London.
The digital campaign was booked by Kinetic and is also running across JCDecaux's Transvison network, and on CBS Outdoor's XTP screens on the London Underground. The campaign is managed through Grand Visual's OpenLoop platform.
The campaign aims to collect one million "smiles" throughout the summer. The brand has pledged to donate £100,000 to Barnardo's when that target has been reached.
The outdoor campaign is part of Colgate's broader online, radio, digital and experiential activity, produced by a collaboration of agencies including MEC, Cohn & Wolfe, VML London, Grand Visual, Mars and RKCR/Y&R.
Gemma Brown, account manager at VML London, said: "Digital outdoor is the perfect platform to leverage Colgate's social media activity. Integrating the photos of Facebook users is a good fun incentive for anyone who's dreamed of starring in their own billboard campaign."